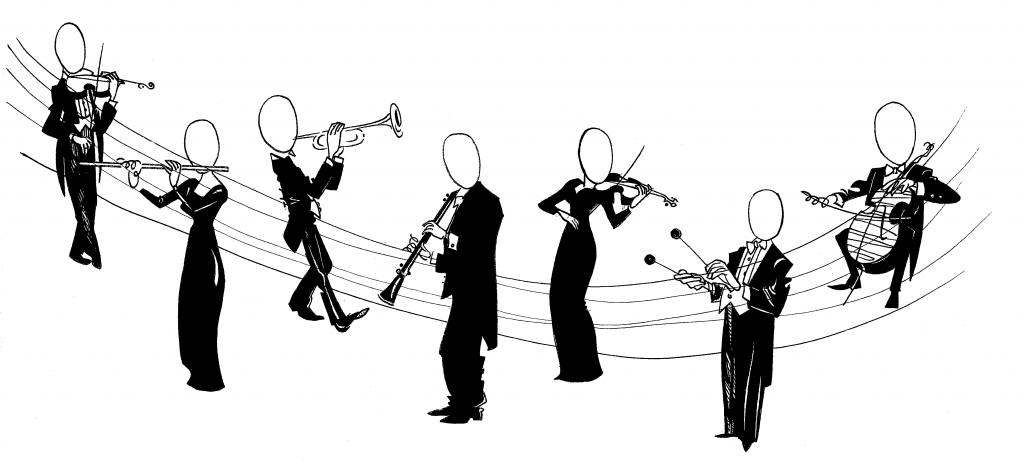 As we start November, Thanksgiving is around the corner, and we are thankful this year to have been part of so many efforts to bring our music to the community this year. From our driveway concerts to performances for the Red Cross, the Arts Council of Indianapolis, Gleaners Food Bank of Indiana, and Christ Church Cathedral, we've been busy playing for various causes around the city. But one particular set of performances stands out.
This October, a group of Musicians of the ISO traveled to Camp Atterbury, a military and civilian training post run by the Indiana National Guard, where they performed for Afghan refugees housed at the base under Operation Allies Welcome. Musicians Karen Moratz, Amy Kniffen, and Rob Danforth were instrumental in organizing the effort, and we appreciated some extra assistance both from ISO Vice President of Development, Stephanie Hays-Mussoni, and our stage crew members Kit Williams and Alan Alford.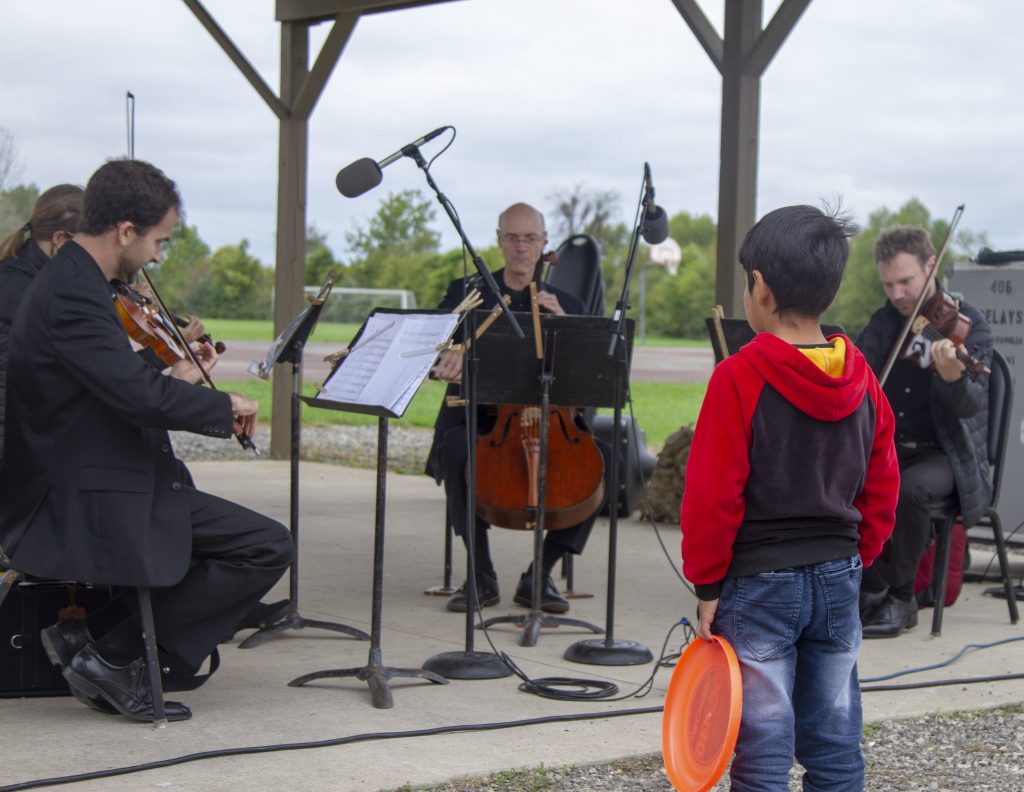 In all, eight musicians performed in two separate groups for the Afghan residents of the base, some performing traditional Afghan music:
Horn players Rob Danforth, Rick Graef, Alison Dresser, and Jill Boaz played classical and jazz-style horn quartets as well as arrangements of Appalachian folk songs on a lawn outside the north barracks, while Peter Vickery, Lisa Scott, Zak Collins and Perry Scott played string quartet arrangements of traditional Afghan folk songs in an outdoor picnic shelter near the south barracks.

…

Second violinist Lisa Scott had just packed up her instrument when a group approached and one man pointed to a young girl, saying, "She wants to hear you play. Just you, by yourself." So, Lisa played a few phrases of one of the Afghan songs, as the group crowded around, asking about the violin and when the musicians would return. Several audience members posed for selfies with the quartet; as the musicians and crew packed up to leave, Beth Windisch, of Homeland Security, remarked that music had truly shown itself to be the universal language that day.
It was a rewarding experience for all of us, and we are grateful for all of the help we received from both our own staff and from the Department of Defense.
Video of the event can be found at our YouTube page here
---
Individual musicians also have their own causes, and Assistant Principal bassist Robert Goodlett used the pandemic to both get in shape and raise money to battle pediatric cancer:
In August of 2020, I was contacted by the parent of a former private student who is a cyclist and who knew of my activities on the bike. She suggested that maybe I would want to participate in the Great Cycle Challenge which is a fundraiser for the Children's Cancer Research Fund. It sounded like a good idea since we weren't performing regularly with the ISO, and I had a lot more free time. I also needed a push to get more fit and find a way to deal with the COVID-19 isolation that was imposed on everyone.

I decided to try for 500 miles in the month of September and went about soliciting donations from friends to support my riding to beat cancer for kids. I enlisted a few other musician friends and together, we formed a small team. I ended up riding 600 miles actually and got a little bit leaner at the same time.
Along the way, Robert recruited a few more Musicians of the ISO, as well as some friends and family!
Read more about the Great Cycle Challenge in Robert's own words here
---
This past week, we also finished a challenging set of concerts, performing Tim Burton's The Nightmare Before Christmas as well as a classical week including Ralph Vaughan Williams's Fourth Symphony. The music was incredibly challenging both weeks, and the task of preparing was more arduous than usual. Vaughan Williams himself said of the Symphony "I'm not at all sure that I like it myself now. All I know is that it's what I wanted to do at the time."
With that in mind, violist Theresa Langdon set to work on the music and wrote this reflection as she worked:
Sometimes musicians need to go outside of music for inspiration to do the hard work of learning a piece. I must confess an uncharacteristically rebellious attitude toward learning the twenty-seven page viola part of the Vaughan Williams Fourth Symphony.

I prepared the music as usual, beginning with listening to a recording of the work and hoping it would grow on me. It is angry and sarcastic, two qualities which I try very hard to eliminate from my life. But as a professional orchestra musician, I need to bring my best game to every piece.
Read the full reflection here to find out if the piece grew on Terry as she learned it!
---

Finally, Making Overtures is back this week with a discussion of musical periods. This month, we delve into the "Classical" period, with some discussion of what it actually means to hear "Classical" music.
Composers of the late 18th Century, like painters, writers, and architects, reached back to the standards of classical antiquity for their inspiration. They revived ancient ideals after the excesses of the Baroque Era. Some of the terminology reflects this: the era's art is called Neoclassical (neo meaning new or fresh). However in music it's simply called Classical Era, Classical Period, or sometimes, just Classical.
More info, including some visual and musical examples can be found in the full article here.
Happy Listening!