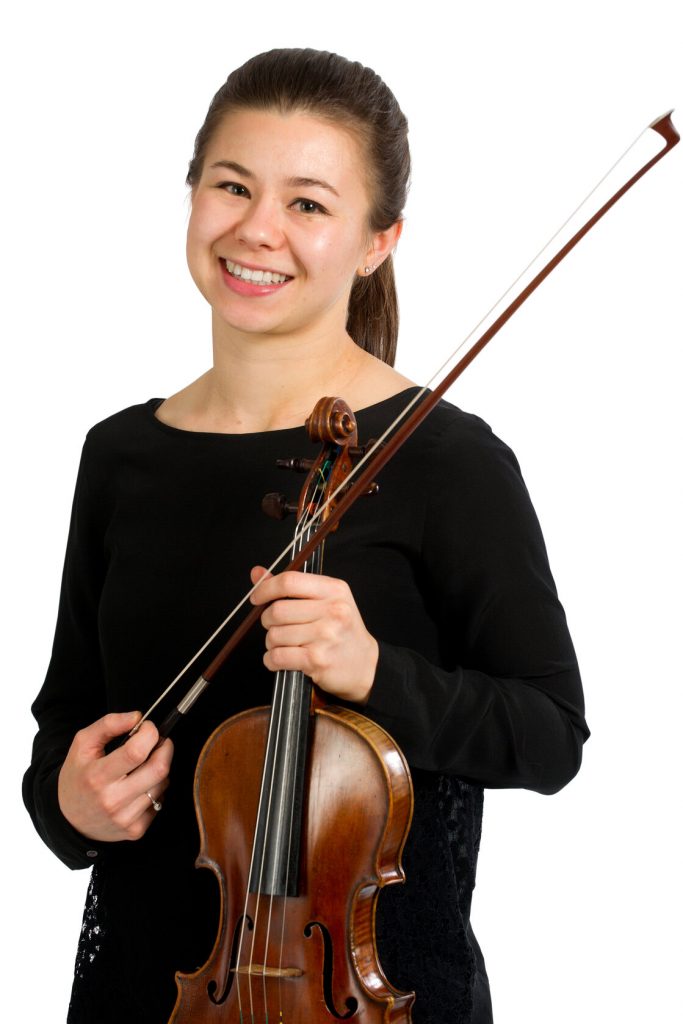 Violinist Maria Semes joined the first violin section of the ISO for the 21-22 season while on leave from her position in The Louisville Orchestra. She grew up outside of Philadelphia, PA, and went on to attend The Juilliard School, where she earned both her Bachelor's and Master's Degree. She won her first violin position in the Louisville Orchestra in 2015, and then won a second violin position in 2019. She has played in various orchestras around the country including the Grand Teton Festival Orchestra, the Britt Festival Orchestra, the Pittsburgh Symphony and the Tanglewood Music Center Orchestra. Maria has three younger sisters, all of whom play violin professionally.
Thanks for chatting with us, Maria! Where are you from and when did you start playing the violin?
I grew up outside of Philadelphia and I started taking violin lessons when I was five years old.
What made you choose the violin?
My dad used to play the doublebass and my mom the harp, so I'm pretty sure they chose the violin because they they thought it'd be easier to carry around! My three little sisters also play the violin professionally.
What's your favorite thing about being a professional musician?
I love being able to travel to so many different places either with orchestras or to perform at festivals and play with my amazing colleagues. It's really special to see friends all over the world. Recently, I've been lucky to travel to Jackson Hole, Wyoming in the summers to play in the Grand Teton Music Festival!
What are your favorites hobbies outside of rehearsal?
These days I've been doing a lot of rides on my Peloton bike and drinking red wine!