Spotlight on Daniel Lewis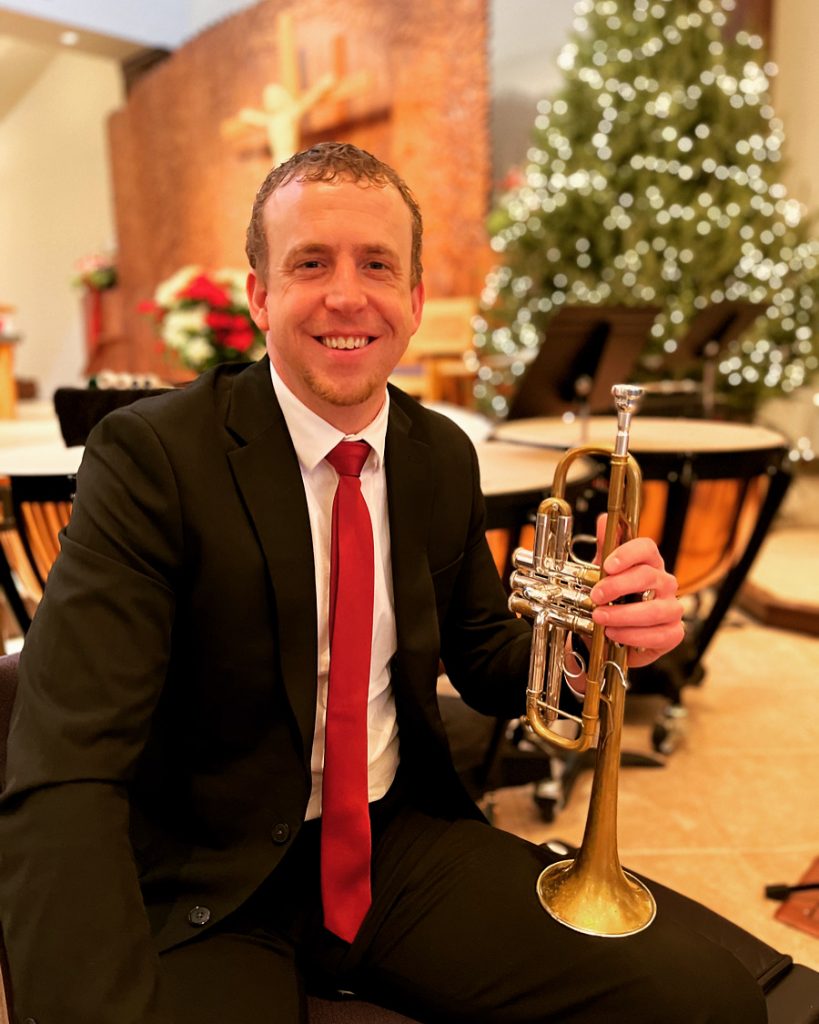 Daniel Lewis is a trumpet player hailing from Dayton, OH. He joined the ISO for the 21-22 season, on leave from his position as Third Trumpet of the Dayton Philharmonic Orchestra. He received his Master's degree from Cleveland Institute of Music and his Bachelor's from Cedarville University. He is a former member of King's Brass, a touring brass ensemble focused on performing sacred music of all types. He is a passionate educator currently on faculty at Blue Lake Fine Arts Camp in Twin Lakes, Michigan. We spoke with Daniel about his musical upbringing, his inspirations, and the aspects of performance that give him joy!
Hi Daniel! Welcome. Where are you from? And when did you start playing the trumpet? with ISO?
I'm from the Dayton, Ohio area originally. I started playing the trumpet during the fifth grade. My family is very musical, but I'm the only one who has pursued music as a career.
How did you choose the trumpet?
I think I was fascinated by the sound of the trumpet from a pretty young age. And my mom played the trumpet when she was in college! I remember finding her old trumpet in the house at some point, which only fueled my desire to learn the instrument.
When did you start playing with the ISO? Did you play professionally before coming here?
I started subbing with the ISO right before the pandemic, but only began full-time with the orchestra this past September. Before coming to the ISO, I held positions with the Dayton Philharmonic Orchestra and the Richmond Symphony Orchestra, as well as subbing with many other orchestras such as the Columbus Symphony in Ohio, the West Virginia Symphony Orchestra, and the Cincinnati Symphony Orchestra.
What is on your playlist right now?
So tough to narrow it down to one piece, but lately I've really been enjoying Brahms – particularly his 2nd Symphony. Easily one of my all-time favorite pieces.
What's your favorite thing about playing in the ISO?
My favorite thing about playing with the ISO would be the opportunity to make great music with incredible musicians every single week!
Who are your biggest influences or inspirations in your life?
My biggest professional influences would be the many incredible teachers and wonderful colleagues I've had the honor to study and play with. I feel that I am always being pushed forward by those around me, and I have been blessed to be able to play and study with some remarkable people.
What are some hobbies you like outside of playing music?
I really enjoy staying fit and active. Walking, hiking, going to the gym and disc golf!
Thanks, Daniel! We hope you will have a fantastic season with ISO!