Spotlight on Campbell MacDonald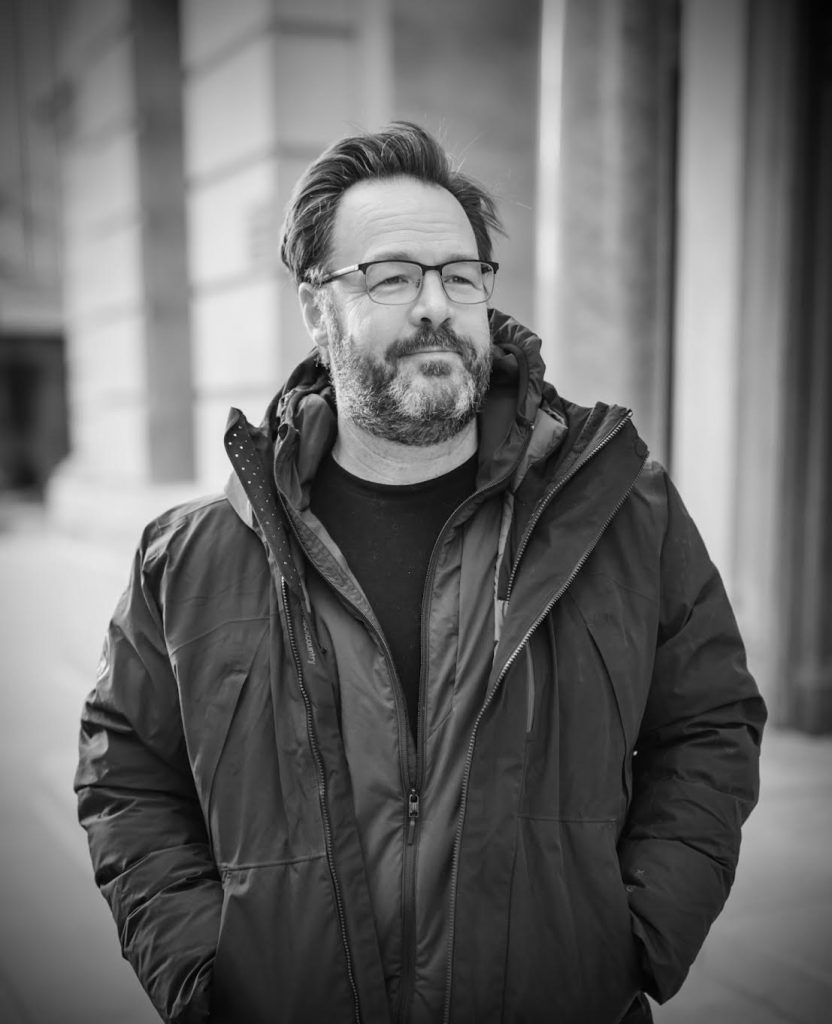 Clarinetist Campbell MacDonald has performed regularly with the Indianapolis Symphony since 2015 but joined us as a regular member for the 21-22 season! He will retain his position as Principal Clarinet at the Fort Wayne Philharmonic, which he has held since 2004.
Campbell was born and raised in Seattle, Washington and began the clarinet at age 9. He attended Oberlin College Conservatory of Music and continued his education at DePaul University in Chicago. He has enjoyed an eclectic career performing with a diverse array of ensembles in the United States and Europe and held teaching residencies at Brevard Music Center, Stanford University and Harvard University.
Campbell sat down to chat about his unique performing experiences and his passion for the game of foosball!
Thanks for chatting with us, Campbell! How long have you been performing with ISO?
I've played with ISO for several years, and I'm happy to join as a regular member for this season. I'm currently on leave from my position as Principal Clarinet in the Fort Wayne Philharmonic. I am also a member of the International Contemporary Ensemble, a group based in New York.
What is your favorite piece of music right now?
A collection of Monteverdi arias sung by Montserrat Figueras is playing in my headphones, and I plan to listen to it again!
What is your favorite thing about performing with an orchestra?
I am inspired by the variegated backdrop and motivation of each artist on stage, and how our collective spirits make up the sound of the orchestra.
Do you have a favorite memory of something that happened during a performance?
A few years ago, I performed in a production of the opera De Materie by Louis Andriessen, which featured a mob of sheep. These sheep and the logistics related to their care and transportation were covered widely in a number of publications. The performances were over the course of two weekends at the Park Avenue Armory on the Upper East Side of Manhattan. The vocalizations of the sheep in that setting were intensely surreal, and changed dramatically from concert to concert. There was so much about this production that was special: remote controlled dirigibles, an expansive stage the size of a city block, the soloists and the staging, and of course, the music. But for me, the sheep really stole the show.
We heard you are interested in competitive foosball… how did you get started playing?
My dad had an old German foosball table in our basement and when I was a kid my friends and I had a lot of fun on it. Fast forward to about 10 years ago: there was a popular foosball table at a bar near my home in Fort Wayne. I tried my hand again and took to it fairly quickly. I started playing A LOT, basically every night. As time went on, I started playing everywhere I went, and when I would travel to New York for chamber music concerts, I heard about 'tournament style' foosball. I decided to team up with a friend of mine from Fort Wayne and give it a shot. Our first tournament was the 2016 World Championship in Lexington, Kentucky, and we won first place in the Beginner Doubles event. A friend hosts a local sports radio show on the ESPN Radio affiliate in Fort Wayne, and he mentioned it in his local sports brief for a week after we won. It was shortly after that win that I was contacted by the offices of Indiana State Representatives Phil DiGiaquinta and Dan Leonard. They co-sponsored an Indiana House Resolution recognizing the victory, and they came to the bar where I play in Fort Wayne to present it. It was all very cool!

I continue to play a ton, and I have a tournament table in my home so I can practice. And, my girlfriend Alison, who is also Principal Percussionist in the Fort Wayne Philharmonic, is a really stellar foosball player. She's always practicing and improving, and has some amazing game. I love playing as her teammate—it's much more fun than playing against her! Without practice, you will not progress very much in foosball. It's a hard game.

While I can generally go to a bar and show off a little for people, in the tournament world of foosball, I am in the lower rankings. The challenge of working to improve and the humbling experience of seeing true masters (or even very young people) play the game the way they do… that, is what I find fascinating and rewarding. It's an entirely different world and very much a niche interest, and it is full of passionate and colorful people. It's become an enriching part of my life, and I really love it.
Thanks, Campbell. We are so glad to be playing with you this season. We might need to put a foosball table in the musicians lounge so you can teach us a thing or two!