Click the links above to navigate to our social media pages, or click here to subscribe to get this newsletter in your mailbox!
---
It has been an exhilarating experience to be back on stage performing at both the Hilbert Circle Theatre and Conner Prairie this Spring and early Summer! Thank you for supporting us, and most of all for returning to the concert hall to hear our music – it truly means more to have you there in person!
While the ISO is on hiatus leading up to the start of the 2021-22 season, there will be opportunities to hear Musicians of the ISO performing in smaller chamber ensembles around town.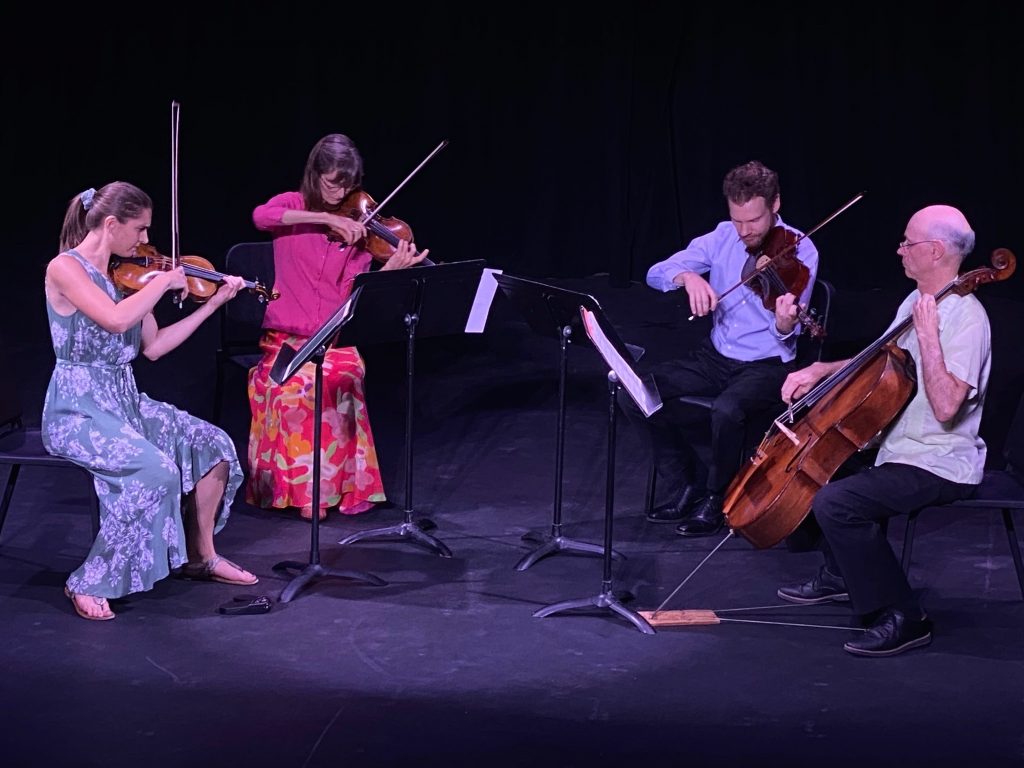 On July 13, Principal oboist Jennifer Christen, Principal bassoonist Ivy Ringel, Second horn Julie Beckel, and recently retired musicians David Bellman and Ingird Fischer Bellman will perform with the Ronen Chamber Ensemble at the Indiana Landmarks Center. Check out the Ronen Chamber Ensemble facebook page for more details.
There will also be quite a few opportunities to hear various chamber groups made up of ISO Musicians at Arts For Lawrence's Classical Sundays at The Fort, a performance series at Fort Harrison State Park. A short review of the series is available on our website: ISO Musicians in Classical Sundays at The Fort.
---

Did you know that, during our hiatus, many of our members took jobs working at home for the Indiana State Department of Health? Fourth horn Jill Boaz describes her experience as a contact tracer in the latest edition of our Covid Diaries series on our website:
I live alone with my two dogs so the first six months of the pandemic were very challenging, however, starting in September 2020 I trained and became a contact tracer for the Indiana State Department of Health (ISDH). All of the work was performed remotely from my home on equipment supplied by the ISDH. I contacted people by phone as a part of the Indiana Contact Tracing Call Center.
Read more about Jill's experience, including the work she did to keep in shape in this post on our website.
---

This Summer, we say farewell to a number of musicians with long careers in the orchestra who have announced their retirements during our hiatus. In order to properly recognize them, we are introducing a new feature called Career Reflection.
Clarinetist David Bellman served as Principal Clarinet in the Indianapolis Symphony Orchestra beginning in 1981. Over the years, he has tackled many masterworks in the Classical and Pops, but some of his favorite moments include hearing his colleagues as they perform alongside him!
As I reflect on my favorite experiences playing in the ISO, I am drawn to memories of musical moments that I have been privileged to hear as I sat in the middle of the orchestra. As much as I loved playing in the orchestra, some of the greatest moments happened while counting rests in the clarinet part, as I waited to play.
David's full reflection is available here. Congratulations on a long career, David. We will certainly miss you!
---
We also say farewell to our Vice President of Artistic Administration, Katie McGuinness, who is departing for the Dallas Symphony Orchestra in September. Katie has been with us since January 2017, and the Musicians of the ISO have worked closely with her through our Artistic Advisory Committee, helping to schedule the Classical Series each season.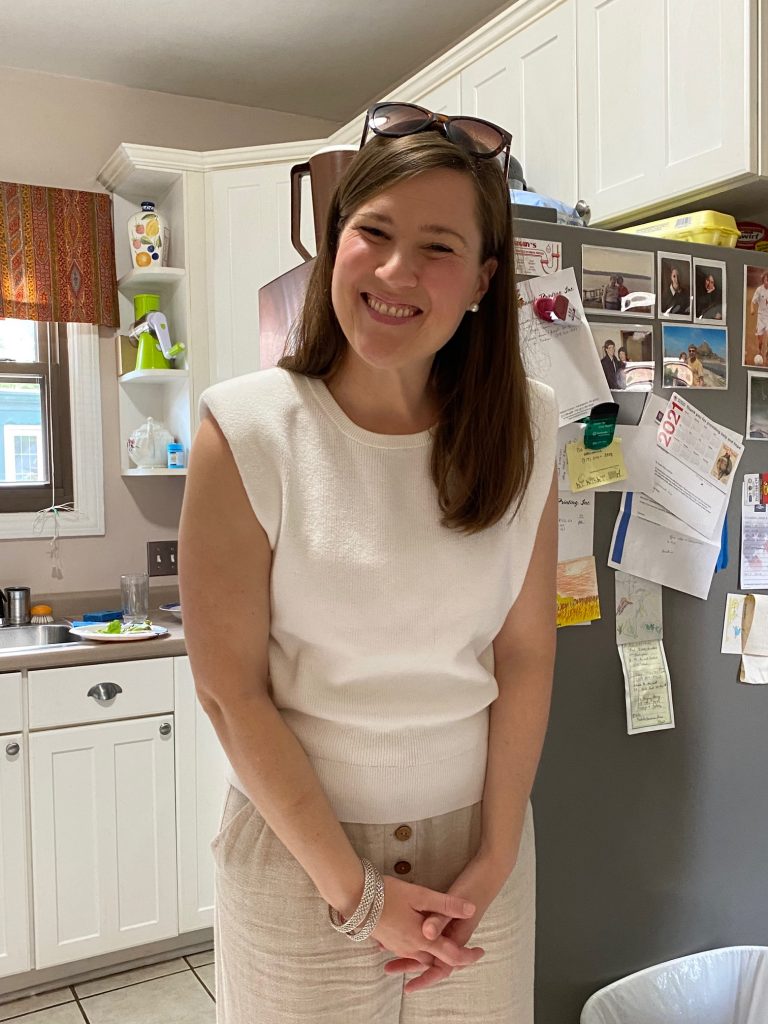 Katie has always been welcoming, open-minded and communicative, inviting our ideas and implementing them. It is hard to imagine a more supportive and successful administrator. She will be missed.
In June, we held a farewell party for Katie at the home of violist Theresa Langdon, where Katie also gave us a preview of the 2021-22 season that she has planned for the orchestra. We'll have more on that in a future newsletter edition, so stay tuned!
---

Finally, this month, we are introducing Making Overtures, a recurring feature to provide more context to the music we play.
Often times, members of the orchestra will provide spoken context at chamber music concerts, sometimes specific, but sometimes more general in nature. No matter whether you are a new concertgoer or a seasoned veteran of the concert hall, there are always ways to learn more about the music you hear, and we hope to provide that kind of context with our new feature.
This month, we explore programmatic music vs. absolute music:
Generally, in programmatic music, a composer portrays a definite picture of events or objects, or even an entire story. You may hear a representation of a thunderstorm, a braying donkey, a clock striking 12, or Juliet's beating heart.

On the other hand, in absolute music, the composer offers us pure music for its own sake. We relate to its rise and fall, tension and relaxation in a more visceral way, without having to associate it with prescribed imagery.
Click here to read the full entry, and please let us know if you appreciate this new feature!
---