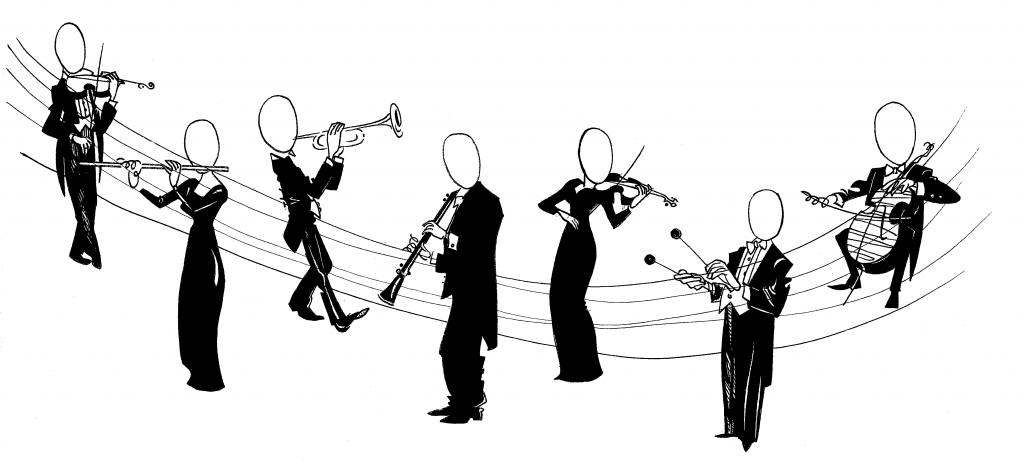 The month of August is often quiet for the Musicians of the Indianapolis Symphony Orchestra. With our involvement at Symphony on the Prairie finished, many of us spend the month performing elsewhere around the country or spending some time maintaining our instruments and our playing.
Maintenance varies widely by section, so we asked three players from different orchestra groups to describe what they do to keep their instruments in top shape. Amy Kniffen (viola), Roger Roe (oboe), and Rob Danforth (horn) provided descriptions of their maintenance routines in this article.
---

While Covid has obviously impacted our lives as musicians, those of us who teach have found that our methods needed to be revised for a world where physical distance would be the norm.
Violist Terry Langdon found a way to not only provide lessons for her students remotely, but also recognized the need for a course of in-person catch-up classes. She shares both of these stories in our latest Covid Diary segment.
Fellow ISO Violist Zak Collins and I taught a week of Covid Viola Catch-up Classes in a warehouse in Westfield this summer… We focused heavily on the aspects of playing which had been hard to see during remote lessons, beginning with standing posture before transferring those ideas to sitting posture. We also checked shoulder rest positions, explained and demonstrated proper bow rosining, tuning our instruments, and talked about the optimal tautness for the bow hair…
Read more about Terry's catch-up course at our website.
---

This month, we asked Ingrid Fischer Bellman to share her reflections after a long career with the ISO. Ingrid joined the orchestra in 1978 after having moved from her home country of Israel in order to study at Indiana University. The move was difficult, as she recalls:
Leaving my home country of Israel in order to pursue further studies and opportunities abroad was extremely challenging. In 1976, I moved to Bloomington to study with Janos Starker, but my mother passed away suddenly that June. It was a very hard blow, but her wish was that I shouldn't interrupt my studies by returning home. I was lucky that her best friend, my godmother, lived in the Bronx, and she provided me with a home away from home, where I was always welcome during vacations and holidays. Although my move to Indiana resulted in hardships, some positive and happy outcomes resulted as well…
Ingrid's full reflection is available here. Thank you, Ingrid, for sharing your story and for the kind words about your colleagues. We will miss you and your husband David immensely!
---

This month, our recurring segment Making Overtures introduces the idea of musical form with one of the simplest forms available, Ternary Form (A-B-A):
​Of the standard forms that composers use, Ternary form may be the most common. If you guessed that this term refers to music divided into three sections, you are humming the right tune. Ternary form consists of an opening section (denoted "A"), followed by a contrasting "B" section, and ending with a repeat of the "A" section. Twinkle Twinkle Little Star is a perfect brief example.

Ternary form is solid and satisfying. In essence, it establishes where we are, takes us to a new place, then brings us back again in the end — like the experience of life itself. We can all relate to it.
Click here to read the full entry, and please let us know if you are enjoying this feature!