ISO Musicians in Classical Sundays at the Fort
EDITOR'S NOTE: The Castleton Quartet performance, originally scheduled for July 11 has been postponed to September 8.
More information can always be found at the Arts For Lawrence Facebook page or https://www.artsforlawrence.org.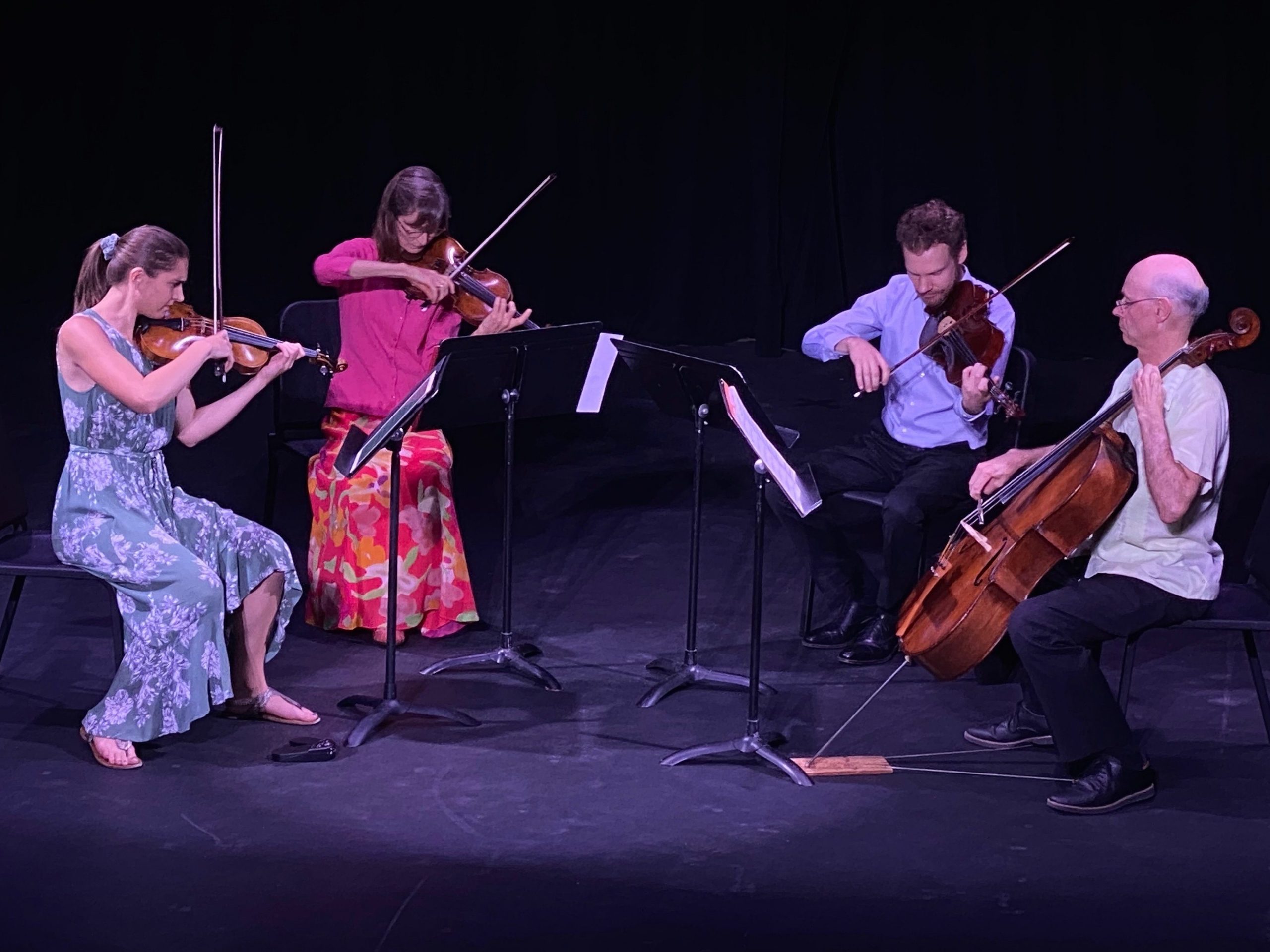 The end of May marked the grand opening of the Arts for Lawrence Fort Ben Cultural Campus, which will feature outdoor performances by Musicians of the Indianapolis Symphony Orchestra throughout the summer. Founded in 2006, Arts for Lawrence aims to enhance the cultural environment of Lawrence Township, Indiana, offering theater performances, concert series, art classes and exhibitions, poetry readings and other artistic content.
To kick off the inaugural AFL Classical Sundays at the Fort, the Cicada Quartet, comprised of Lisa Scott, Perry Scott, Zak Collins, and Melissa Deal (all Musicians of the ISO), performed a program of Summer songs on June 20th. The quartet, like their insect inspiration, were thrilled to re-introduce their music-making to residents of Indiana after such a long hiatus.
The quartet's "Summer Songs" program began with a selection of Opera favorites by Puccini, Mascagni, and Delibes, including intriguing plot synopses along the way. After this followed Valencia, a brief vignette of a store-bought orange by Caroline Shaw, teeming with harmonics and polyrhythmic pizzicati. A collection of Nordic folk tunes curated by the Danish String Quartet rounded off the first half of the program.
The quartet provided the main course in the second half, performing Borodin's 2nd String Quartet, with Perry Scott leading the Notturno with an elegant cello theme. An electrifying finale propelled the audience to the end of the performance, where they were treated to one last Nordic fiddle tune as an encore.
Rained out from the original lawn location, the concert took place at the Theater at the Fort, a lovely black box style theater with excellent acoustics and comfortable seating. Executive Director Judy Byron (pictured below) and Jay Hemphill, Program Manager, are orchestrating these events seamlessly and offering generous hospitality along the way.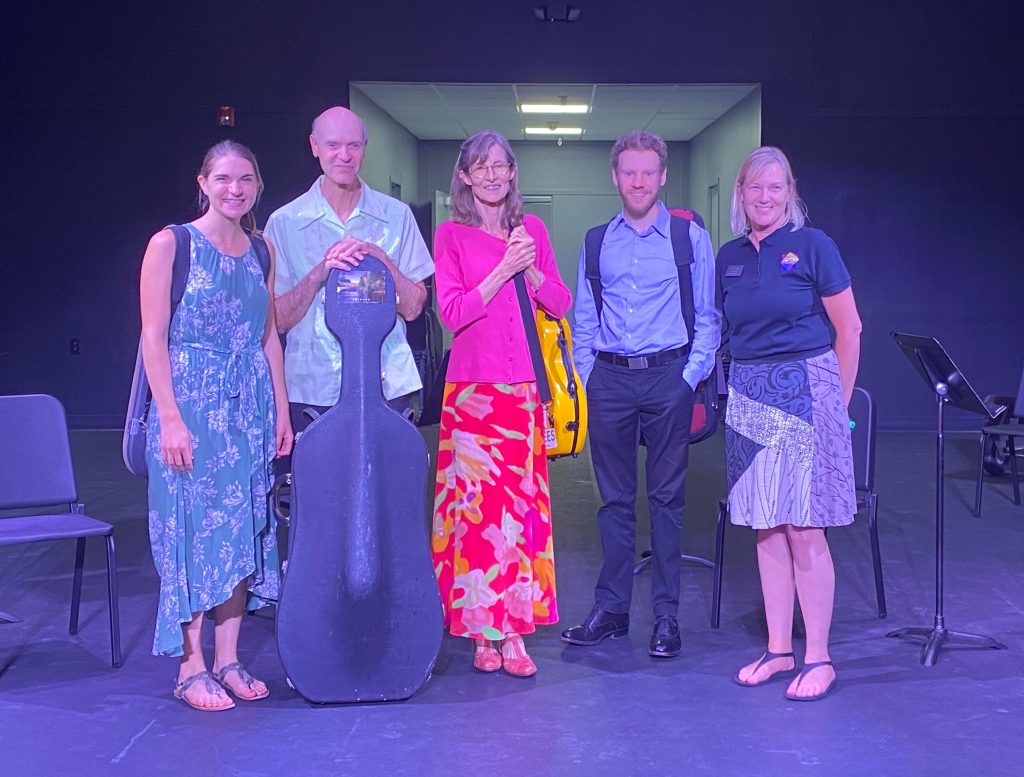 More Musicians of the ISO will perform on the Classical Sundays series with the following schedule, all concerts at 6pm:
July 11 POSTPONED to September 8: Castleton Quartet (Melissa Deal, Jennifer Farquhar, Amy Kniffen, Stephen Hawkey)
July 25: Four Violins of the ISO (Michelle Kang, Jennifer Farquhar, Chin Mi Kim, Lisa Scott)
August 8: Quarantrina (Trina Gross, Jennifer Farquhar, Lisa Scott, Amy Kniffen, Perry Scott)
August 22: Pent-Up Music (Philip Palermo, Chin Mi Kim, Beverly Scott, Stephen Hawkey, Robert Goodlett)