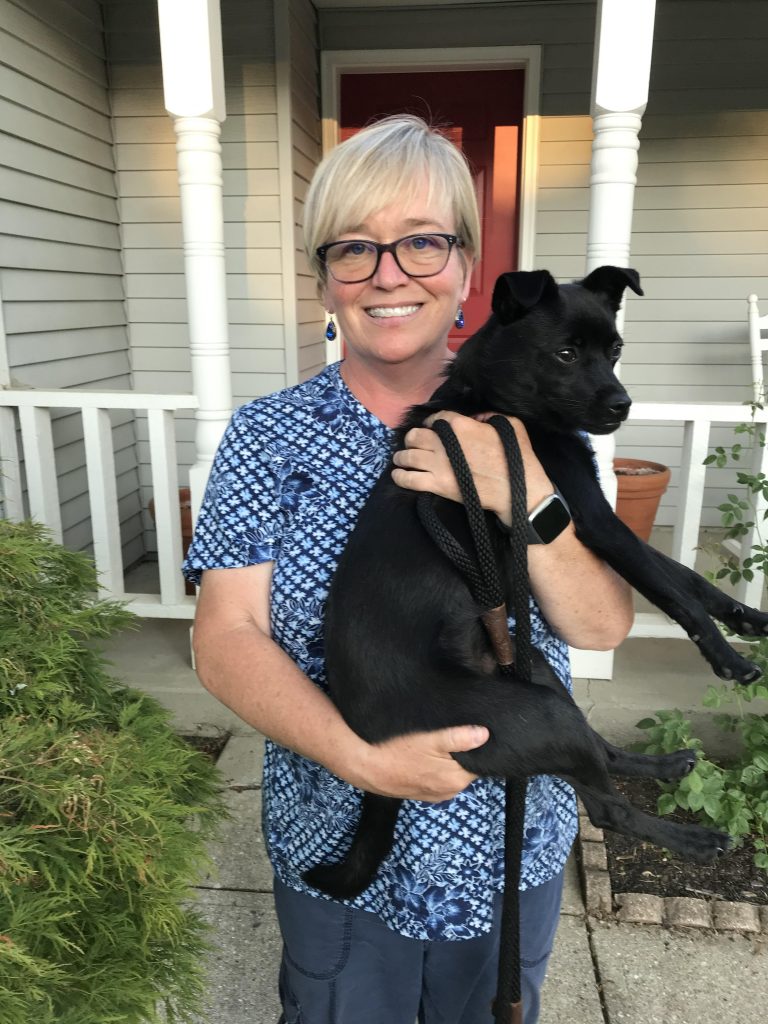 Trina Gross has been performing with the Indianapolis Symphony Orchestra since 2002, when she joined the orchestra as Interim Second clarinetist. She went on to win the permanent audition for Second/E-flat clarinet.
Trina was born in El Paso, Texas and then moved to Rochester, New York. She attended the Eastman School of Music for her undergrad and then studied at the Indiana University Jacobs School of Music where she received a master's degree and a Performer Diploma.
Before securing the position with the ISO, Trina performed in the Indianapolis Chamber Orchestra, Columbus Indiana Philharmonic and taught clarinet lessons at many Indianapolis-area schools. She then performed with the Augusta (Georgia) Symphony Orchestra as its Principal clarinetist for a few years, and also performed with the Louisville Orchestra as Acting Principal clarinetist for a year.
In addition to her performance role with the ISO, Trina holds the position of Instructor of Clarinet at Butler University, and also teaches clarinet privately. 
Hello, Trina! When did you start playing the clarinet, and why did you choose it?
I started playing the clarinet when I was in fourth grade. I chose the clarinet because I loved the sound of it. I heard it on TV, radio, cartoons, records, and I was so excited to get my first clarinet. I couldn't wait to start lessons at school! 

Back then we took group lessons in my school for a year before we started playing in the band. By the time I started high school, I knew I wanted to be a musician, and I started taking private lessons, theory courses, and I played in a woodwind quintet at the Hochstein Music School in Rochester, NY.
Clarinets come in different sizes and pitch levels, can you tell us more about that?
Sure, I play on Bb, A, and Eb clarinets. Historically, the early clarinets had very simple key mechanisms which made it technically difficult to play in different keys. Therefore, many different sizes of clarinets were needed to accommodate pieces written in different key signatures. If a piece was written in A major you would use an A clarinet, which is slightly longer than a Bb clarinet and sounds a half step lower. There were also C and D clarinets that were used for the same reason. 

With the modern instruments we have now, we can easily play in any key on any of these instruments because the mechanisms are much improved. The Bb and A clarinets are the most commonly used clarinets today. Still, we can switch back and forth by switching the mouthpiece. Some music is written in the key of C, and clarinetists are accustomed to transposing music up a whole step when playing the Bb clarinet.
Do you have a favorite piece of music currently? 
I enjoy lots of music, so it's hard for me to name a favorite piece. Mozart is my favorite composer, and he was the first composer to use clarinets widely in his symphonies. He also wrote some wonderful chamber music for clarinet and, of course, his well-known Clarinet Concerto.
Do you have a favorite memory of something that happened on stage?
I really enjoyed the opportunity to play for John Williams when he conducted the ISO in a concert of his music in 2018. It was a once in a lifetime opportunity to work with such a famous person, a giant in the music industry. 

I also had the incredible opportunity to perform with the Eroica Trio during Butler University's Art Fest. We performed Messian's Quatuor pour la fin du Temps (Quartet for the End of Time) which is a powerful and beautiful piece of music. 
What's something that people might not know about you?
I enjoy doing beadwork and making jewelry, and I especially enjoy bead weaving projects. I always liked looking at handmade jewelry at craft fairs, and I have quite a collection of different beads and findings. I also spend time volunteering at my church and helping out with daily Masses. I'm active in the music ministry as a cantor and I sing in the adult choir.
Thanks, Trina! It's been great getting to know you better. We look forward to hearing your beautiful clarinet playing at Hilbert Circle Theatre as soon as safely possible, and we look forward to seeing more of your amazing beadwork!