Spotlight on Victoria Griswold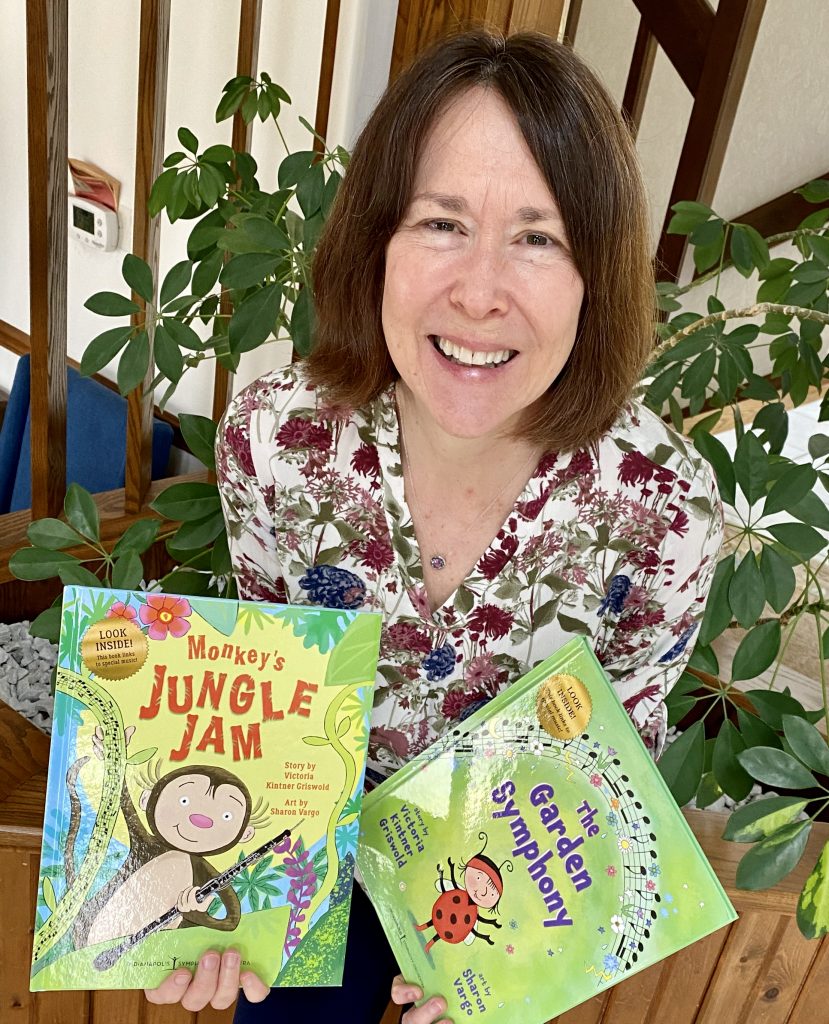 Victoria Griswold joined the Second Violin section of the Indianapolis Symphony Orchestra in 1993. Before moving to Indiana, she was a freelance musician in the Boston area, performing with and participating in countless national and international tours with prestigious orchestras such as the Boston Symphony Orchestra, the Boston Pops, and the Boston Pops Esplanade Orchestra. She also performed regularly with several regional orchestras in the New England area.
Victoria was born in Long Island, NY and moved to Wisconsin when she was seven years old. She attended the University of Wisconsin-Madison, where she received a Bachelors in Music Performance.
Victoria is also the author of two children's books, The Garden Symphony and Monkey's Jungle Jam, which help introduce the instruments of the orchestra to children. She has also worked extensively with the Indianapolis Symphony Orchestra's Teddy Bear Series, writing and producing many different musical programs that consist of original stories, live musical selections, and opportunities for audience participation. These performances have reached thousands of Hoosiers in Central Indiana!
Hello Victoria! When did you start playing the violin, and why did you pick it?
I started playing the violin at age eight. My father was an amateur violist and I grew up hearing him and his friends perform strings quartets in our living room on the weekends. I was most drawn to the violin because of the beautiful lyrical melodies I heard as a young child. By the time I was twelve I was participating in the chamber music sessions with my dad and his friends.
Is there any specific story to your current violin?
I used to have an old expensive Italian instrument made by Balestrieri, but I decided to "downsize" from that instrument in order to buy a very nice bow made by Sartory. Few people know that a bow can be as important as an instrument in obtaining a desired sound. I have another violin that is now my main instrument, made by Antoniazzi, and I feel that my bow and this instrument work really well together!
Do you currently have a favorite piece of music?
I love Mahler symphonies. The first time I heard Mahler's music I was a teenager and I thought it meandered and I ended up being confused by it. However, as I got older, I grew to love Mahler and his ability to switch from a gorgeous melody to a very dark melody in a short amount of time. It feels so easy to understand the ups and downs of his life and that connects me to him and his music.
Do you have a favorite memory of something that happened on stage?
Since I have played many concerts with John Williams conducting when I lived in Boston, it was a very special experience when he came to conduct the ISO in recent years. I hadn't played under his baton for twenty-five years and it brought back many wonderful memories!
What's something that people might not know about you?
I taught yoga to special needs children for several years. During the process of writing a children's yoga book I joined the Society of Children's Book Writers and Illustrators (SCBWI), which led to me writing music stories for children. This then led to me writing the programming for the Teddy Bear Series.
You recently were awarded the Ford Musician Award for Excellence in Community Service, can you tell us more about that?
Most children don't grow up with chamber music in the living room and that's how I became passionate about bringing music to young children. In the last few years I have been thrilled to receive several grants and awards for my work on the Teddy Bear programs. Last year at this time I had the honor of accepting the Ford Musician Award for Excellence in Community Service in Nashville, TN. The award is only given to four musicians in the United States.
Thanks, Victoria! We look forward to seeing more of your Teddy Bear Series performances as soon as safely possible!