Spotlight on Ingrid Fischer-Bellman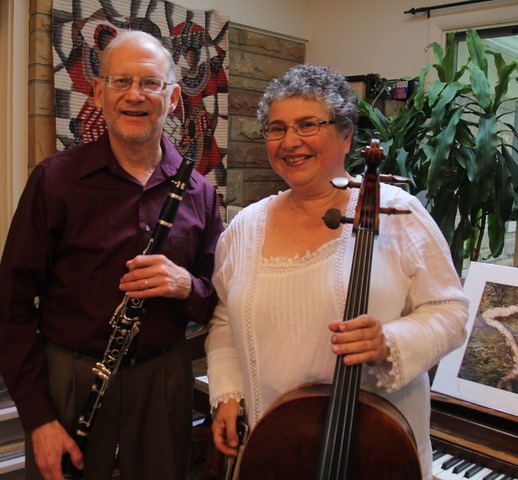 Ingrid Fischer-Bellman has been a member of the cello section of the Indianapolis Symphony Orchestra since 1978. Her husband, David Bellman, is the (recently retired) Principal clarinetist of the ISO. Ingrid was born in Bucharest, Romania, and at the age of four, she and her family immigrated to Israel.
Ingrid received musical training at Tel-Aviv University Music Academy, where she was a recipient of a scholarship from the American-Israeli Cultural Foundation. At age twelve she was among a select few chosen to play in a master class given by the renowned cellist Pablo Casals. Eventually Ingrid went abroad to continue her studies, first attending Master Classes with prominent cellists in France and Germany, and then to the United States where she received a Masters degree from Indiana University Jacobs School of Music, studying with Janos Starker.
Ingrid is well versed in several languages as her parents were from Transylvania, Romania, where it was common there to grow up trilingual; speaking and reading Hungarian, German and Romanian. When she moved to Israel she learned the Hebrew language.
Hello Ingrid, how did you start playing the cello?
At an early age I heard the expressive music played by gypsy bands in the parks. My parents told me I did not want to leave their performances and instead I would conduct them as they played. I started taking ballet lessons at a young age and was first introduced to music via the recorder.

When my family moved to Tel Aviv, we met the principal cellist of the Tel Aviv Opera who was a tall gentleman of Romanian-Russian descent. We had mutual friends and our family became quick friends with him and his wife. Soon after, my brother started playing the violin, and I was jealous and eager to learn to make music as well. 

For a while I continued dance lessons (we had a wonderful pianist playing Chopin during our classes. I still consider dancing to music as one of the top luxuries in life), but when I was nine I finally had my first cello lesson. Our cellist friend had insisted that I had to wait until my hands were large enough to reach the notes on a 3/4 size cello. 
Can you tell us about the cello that you perform on?
Finding an instrument that I love and that would also fit my physique has been a great challenge for me, so I have played on several instruments over the course of my career. I do love the deep cello sounds which come from a large resonating body and eventually found an instrument that had a deep sound, yet was slender enough for my dimensions. 

My instrument is Italian and was played for many years in a symphony orchestra in London. It blends beautifully with the orchestra, and playing on it gives me much pleasure. I also appreciate its noble sound when playing in chamber groups with my husband, clarinetist David Bellman, in concerts of the Ronen Chamber Ensemble, which we co-founded.
Do you have a favorite piece of music?
I would have a hard time naming a specific composer or composition as a favorite. We are lucky as orchestral musicians that we have such a vast repertoire!  Sometimes I like specific parts of a composition more than others. I have always felt a deep love for folk music. There is a directness of expression that feels so genuine. I never tire of playing J.S. Bach's solo cello suites, but there is also something about the music of Dvorak that I love.
Do you have a favorite memory of performing on stage?
I remember specifically the concert our orchestra played in Barcelona while on tour. The beautiful, colorful interior of the Palau de la Musica Catalana in that great city that was the home of Pablo Casals inspired me so much! I felt like I played to honor the master.
What are a couple of things that people might not know about you?
I love teaching and sharing my love of music with my students, school children, colleagues and audience members. I am looking forward to being able to fully resume all these activities. In my work as an orchestral cellist I am thankful for my colleagues who keep inspiring me and challenging me. I love hearing all of the rest of the musicians creating the soundscape we all live in.

I feel a deep love for nature; I no longer paint but I enjoy taking photos of flowers.

This summer I have enjoyed taking online literature courses and multiple courses on Shakespeare's plays. I feel the strong connection between all the arts.
Thanks, Ingrid! We hope to see and hear you and your cello on the stage of Hilbert Circle Theatre as soon as safely possible!