Spotlight on Barbara Agresti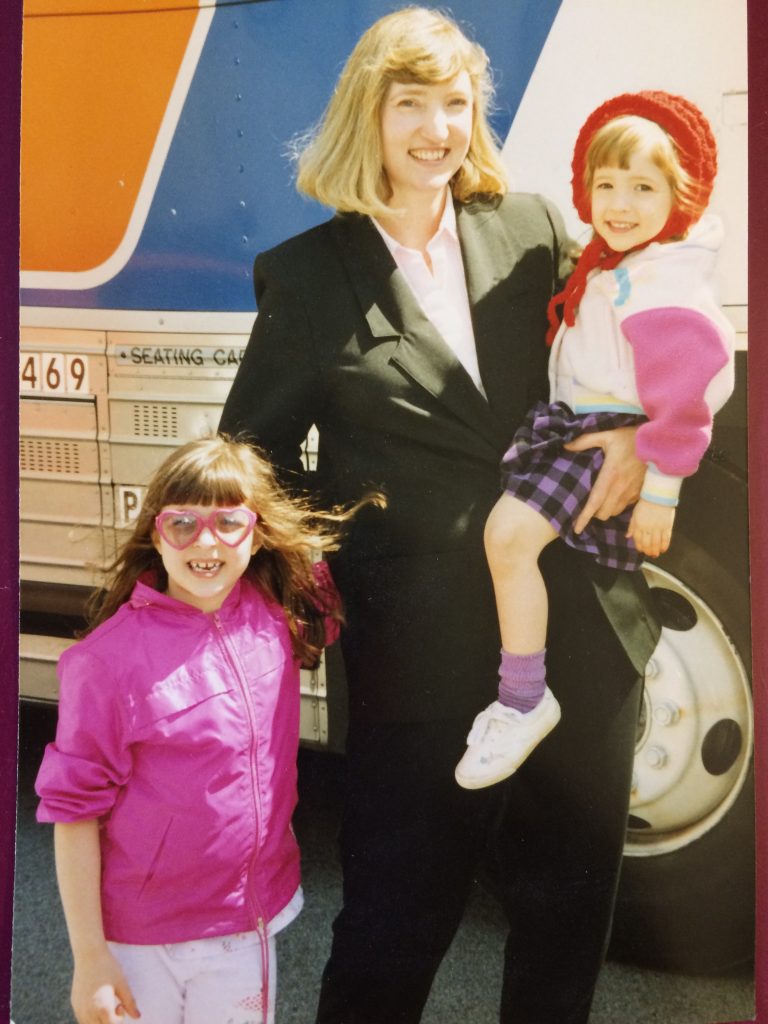 Violinist Barbara Agresti recently retired after a forty-five year career with the Indianapolis Symphony Orchestra. Barbara was born in Ohio and moved to New Mexico at a young age, where she picked up the violin. After performing for years in the Albuquerque Youth Symphony and singing in her church choir, she began formal musical training at the University of New Mexico, close to home.
A performance of two prominent Indiana University faculty members convinced Barbara to attend IU for her Masters Degree. Following that she was granted a Fellowship at the North Carolina School of the Arts. Before joining the ISO in 1975, Barbara performed and toured with the Piedmont Chamber Orchestra in North Carolina.
Hi Barbara! Can you tell us about how you started playing the violin?
I started in the sixth grade at my school after having started with piano lessons, which I had been taking for about five years. Learning how to play the piano kept getting interrupted by my family moving, and I also found I was much better suited to violin. My mother also played the violin, and I was able to study with her teacher, which worked out very well. 
Is there a specific story to your violin?
When I was trying out instruments to purchase, I had instruments shipped to me from a violin shop in Philadelphia. I feel a special attachment to the violin I chose because it was a sacrifice for my Dad to purchase it for me, and he passed away a couple of years later while I was at IU. I still feel a connection to him when I play my violin.
Do you have a favorite piece of music?
I love to listen to violin showpieces. I enjoy listening to recordings of my former teacher, Ruggiero Ricci, because I remember his exact motions while he played.
Do you have a favorite memory of something that happened on stage?
The most amazing moment was back at Clowes Hall when violinist Eugene Fodor played a Paganini Concerto with the ISO. After the first movement, the entire first violin section gave him a standing ovation. An interesting story about Eugene is that when I auditioned for IU, I couldn't find a practice room to warm up. A cellist friend and I finally found one to share, but got kicked out a few minutes later by the legendary Eugene Fodor, as it was his assigned hour to use the room!
Are there any memorable moments you look back on at the end of a long career?
The highlights of my career include hearing the Fine Arts And Juilliard Quartets perform live at the Albuquerque June Music Festival, attending a master class with the 26-year-old Itzhak Perlman after he performed Tchaikovsky's Violin Concerto with ISO, and seeing my violin students work hard to overcome challenges that they face.
What's something that people might not know about you?
Chamber music has always been important to me, in addition to my orchestral playing and private lesson teaching. While at IU, I was a founding member of the Thouvenel Quartet. And when I joined the ISO in 1975, I became active in the Indianapolis chamber music scene, performing with Suzuki and Friends, the Ronen Ensemble, and the Cameo Piano Trio.

I also taught ESL two nights a week for a couple years and met some very amazing people along the way.
Thanks, Barbara! Congratulations on your recent retirement and best wishes to you and yours!