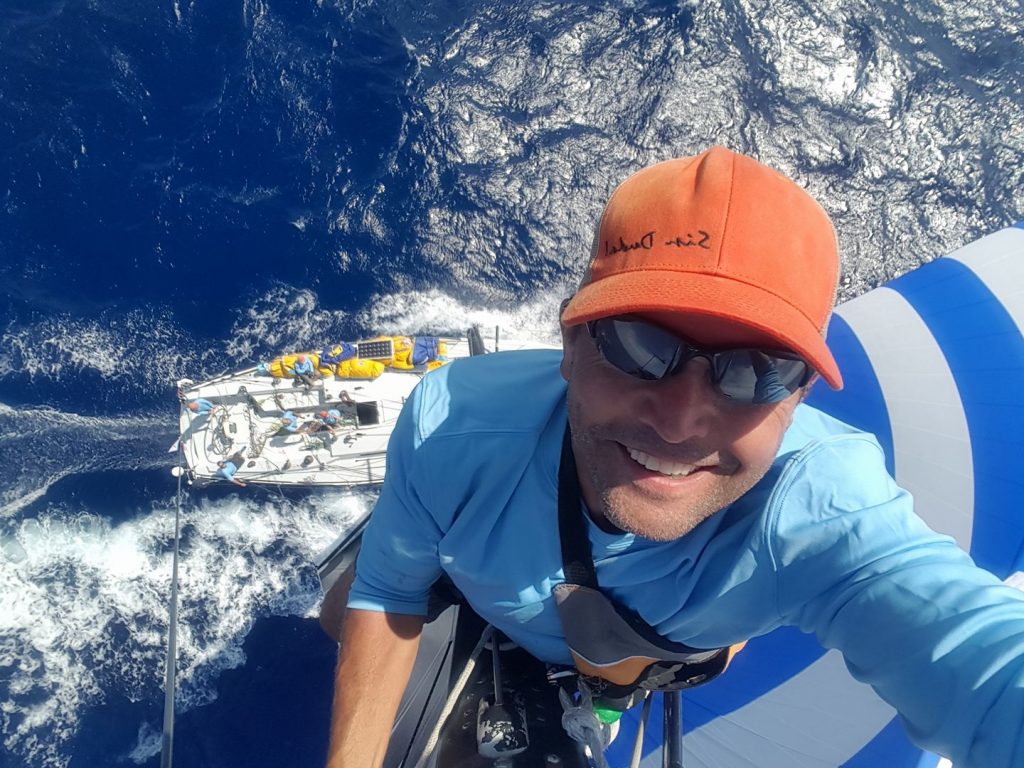 Assistant Principal horn player Rick Graef joined the ISO in 1991. A native of Glencoe, Illinios, a suburb of Chicago, Rick attended New Trier High School (coincidentally, the same school as ISO fourth horn player Jill Boaz).
Rick graduated from the Ithaca College School of Music with a Bachelor's degree in Music Performance and performed with orchestras in Honolulu, Memphis, and Durban (South Africa) before landing in Indianapolis. We met with Rick in May 2020 to learn more about him.
Hi Rick, how did you end up playing the french horn?
My parents are classical musicians — they both play the flute. My father just retired after a fifty-year career in the Chicago Symphony Orchestra. When I was five years old I asked my parents when I was going to get a flute, because most visitors to our house had a flute, as my parents taught many students from home.

By the time I was in fifth grade and tried out instruments for band, I knew that the flute was not for me. I picked the horn for its beautiful tone and musical solos that I regularly heard when attending Chicago Symphony Orchestra concerts. What I didn't realize is that the horn is really bulky and heavy in its case, and I was pretty small as a fifth grader, so my mother got me a folding luggage cart to carry my horn to and from school on the six block walk.
Is there any specific story to your current horn?
I currently play a Geyer Model horn built by Stephen W. Lewis in Chicago. It was built for me in 1983 and was a 17th birthday present from my parents. My name is engraved on the bell of the horn. I have bought and played on many other horns during my career, but this Lewis horn has always been my primary instrument.
Do you have a favorite piece of music currently?
My standard answer to that question is: the piece of music on my stand that I am currently practicing. But during this unusual time with no live performances, that answer just doesn't apply. Having said that, I love the music of Gustav Mahler. His intricate, soulful melodies and his amazing writing for the horn always grab at me. 
Do you have a favorite memory of something that happened on stage?
One of my recent favorite performances was getting the opportunity to perform many of John Williams' beautiful Horn solos from his many film scores with him on the podium, conducting the orchestra. I have never met anyone with so much skill, talent, and fame who is also so modest and genuine. 
What's something that people might not know about you?
I am addicted to all things sailing; I race sailboats all over the world. I have crossed the Pacific Ocean twice in the TransPac Race from L.A. to Hawaii. I have raced down the coast of Mexico numerous times and cruised on the east coast and around the Caribbean. I am also a USCG (United States Coast Guard) Licensed Captain and I run a small sail and marine repair company: RGSails.
Thanks, Rick! We look forward to seeing you and hearing your french horn playing at Hilbert Circle Theatre soon!