Spotlight on Peter Hansen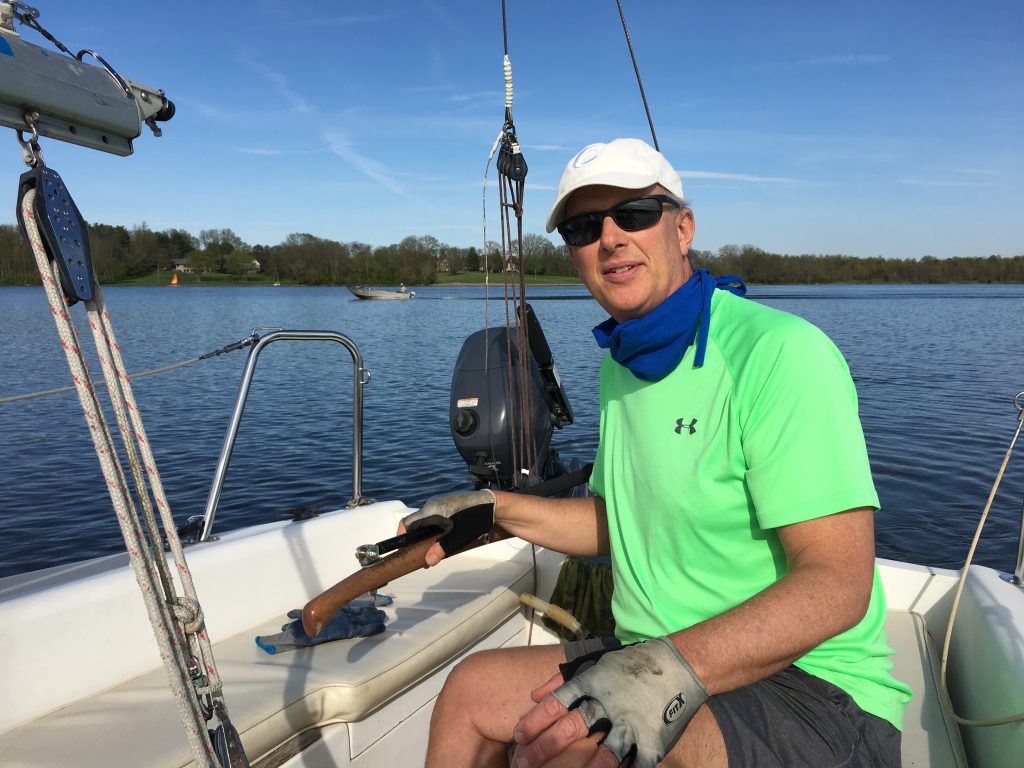 Peter Hansen joined the bass section of the Indianapolis Symphony Orchestra in 1983, after a six month stint in the Alabama Symphony Orchestra, having previously performed for a year in both the Lyric Opera and Grant Park Symphony Orchestra. Peter was also a founding member and soloist with the Chicago String Ensemble.
Peter grew up in Kenosha, Wisconsin and attended Northwestern University. We had a chance to sit down with Peter in May 2020 to learn more about him.
When did you start playing the double bass and why did you pick it?
I played piano and guitar when I was growing up, and when you hit fifth grade in Kenosha you can choose an instrument and start taking lessons. My brother played cello, and somehow I chose violin. I liked it okay, but it was always a struggle to practice.

I played the violin into junior high and when I was in eighth grade I noticed that the bass section seemed to be having a really good time! I asked my orchestra director if I could switch to bass and he said yes. I started lessons and joined the bass section in ninth grade and the rest is history.
Is there any specific story to your current bass?
It's notable that when my bass belonged to an orchestra in London a well known dealer certified that the bass was made by Hieronymous Amati, father of Nicolo Amati (who was the teacher of the famous violin maker Antonio Stradivari).

Had that actually been the case it would have been well beyond my price range, but by the time the instrument was made available for sale in the United States, it had been established that it was made by Domenico Busan, another esteemed Italian instrument maker. Although the bass was still pricey, it was something I could afford with a loan.
What is your favorite piece of music currently and why?
It's whatever I'm working on at the moment, provided I like it. Right now it's a bass duet I wrote for ISO Bassist Greg Dugan and ISO Principal Bassist Ju-Fang Liu. I'm getting ready to record it remotely with Colin Corner, who is the Principal Bassist in the Oregon Symphony and a former student of mine.
Do you have a favorite memory of something that happened on stage?
After the ISO bass section performed the "Elephant" movement from Carnival of the Animals [by Saint-Saens] during a P.D.Q. Bach concert, composer Peter Schickele [P.D.Q. Bach himself] tossed every member of the section a handful of peanuts in the shell. That was memorable!
What's something that people might not know about you?
I play electric bass and keyboards for a rock band in the United Kingdom called The Climateers and our first EP, A Little Sacrifice, has just been released on Spotify. It was recorded and engineered at my son's recording studio in London. I also enjoy sailing on my Capri 22 sailboat on Eagle Creek when I get the opportunity.
Thanks, Peter! We are looking forward to checking out The Climateers on Spotify and hearing your bass duet soon!