Spotlight on David Bellman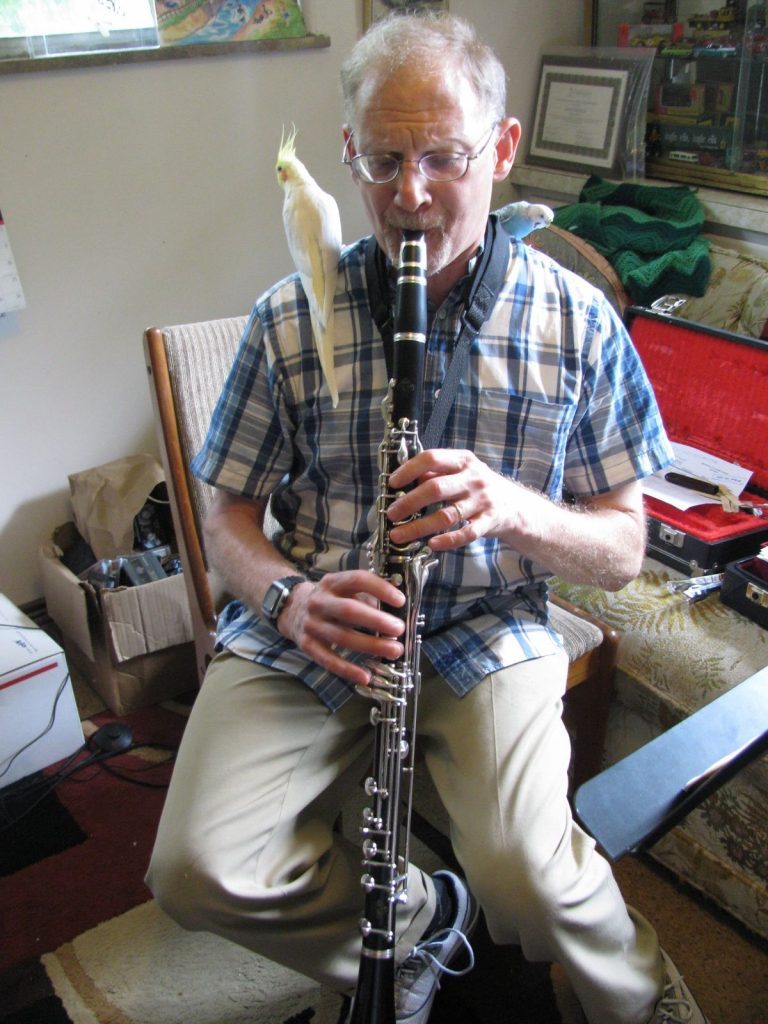 David Bellman has been the principal clarinet of the Indianapolis Symphony Orchestra since 1981 (this is his 39th season). Prior to his appointment as principal clarinet with the ISO, David performed as principal clarinet with the Oklahoma Symphony Orchestra, and has performed as an extra with the Chicago Symphony Orchestra and Rochester Philharmonic. Along with his wife, ISO cellist Ingrid Fischer-Bellman, he is co-founder and director of the Ronen Chamber Ensemble. David also teaches clarinet at the University of Indianapolis. We sat down with David recently to learn more about his life in music and his experiences performing with the Indianapolis Symphony Orchestra.
Hi David! So, where are you from and where did you go to school?
I was born in New York City, and then my family moved to the Los Angeles area when I was three years old. My high-school years were spent in Northern Virginia; the Washington D.C. metro area. I did my undergraduate studies at the Eastman School of Music and some graduate work at Northwestern University School of Music.
When did you start playing the clarinet and why did you pick it?
I began to play the clarinet at age nine, in the 4th grade, while I was a student at Beethoven Elementary School! My desire was to play the trumpet, but when I requested a trumpet from the school, they had all been given out. I was told to "choose another instrument" and I thought that the clarinet looked pretty cool. The rest is history!
What a great name for an elementary school where you began a life in music! Is there any specific story to your current clarinet?
Clarinets don't usually have significant back stories as stringed instruments might. One typically purchases a brand new clarinet, and then they wear out after about 15 years of full-time daily practicing and performing.
What is your favorite piece of music currently?
The Enigma Variations by Elgar has long been a favorite of mine. It is a wonderful, emotion-filled work with great musical parts for so many of the orchestral players (and of course, an interesting and rewarding clarinet part). I have many wonderful memories of playing this piece with the ISO, including in beautiful concert halls in Europe while on tour with Raymond Leppard in the 1990's. I was very much looking forward to playing the Enigma Variations in April of this current season, and hope to be able to perform it again soon.
Any favorite memories of something that happened on stage?
While performing as an extra in Richard Strauss' Till Eulenspiegel's Merry Pranks I observed the principal horn forgetting to come in on an important solo at one point during the piece. During the following performance, the conductor waved a white handkerchief in the air at that very same spot as a (humorous?) reminder for the solo horn to enter!
What's something that people might not know about you?
I very much love animals. Had I not been a musician, I probably would have chosen an animal-related career. Over the many years living in Indianapolis, Ingrid, my daughter Lilly, and I have had the following animals living in our home (although not simultaneously): a pet mouse, pet budgerigars (parakeets)–including one named Eddie who could say "play the clarinet" and "you're going to be cat food, Eddie"–a cockatiel, a cat, a box turtle, two different dogs and numerous tropical fish. Currently we have a mixed-breed dog named Leona.
Thanks, David! Indianapolis has been so fortunate to have you playing beautiful clarinet melodies with the ISO for so many years!