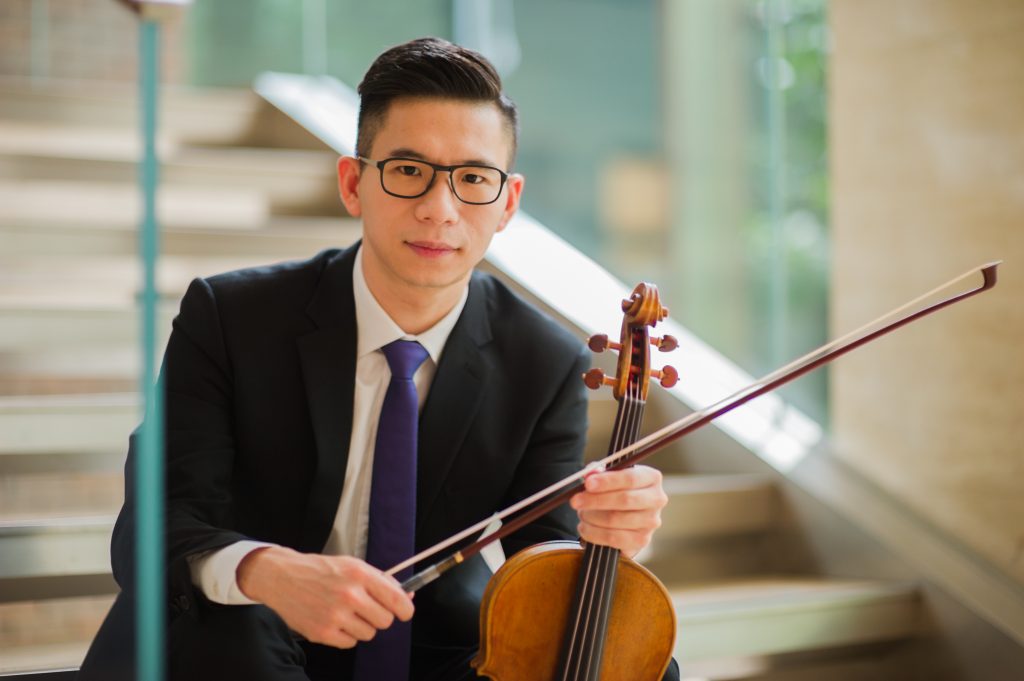 Li Chen joined our viola section in December 2019 after successfully completing his audition in September. Originally from Shanghai, China, Li studied at the Chicago College of Performing Arts at Roosevelt University before winning his audition at the ISO.
We sat down with Li at the beginning of 2020 to ask him a little bit more about his background:
When did you start playing viola and why did you pick it?
I started out playing violin when I was five years old. When I was young the piano was my favorite, but my older cousins also wanted to learn how to play piano. Ultimately, my parents decided to pick a string instrument for me in order to have more musical diversity in our family.

I was reluctant at first because learning the violin was quite difficult for me. But I really appreciate my parents' decision and insistence, as well as their endurance during the learning process. 
So how did you end up switching to the viola?
Picking viola was a total coincidence! One day, when I was 16, I heard someone playing a viola in a practice room of my school. I was so curious and excited about the tone and expressive sound I heard that I knocked on the door to ask what instrument it was, since violas were rare in my hometown at the time.

I literally became obsessed with the viola after that, and I told my parents that I wanted to play viola instead of violin. They said yes immediately! I assume that they had been tormented by my violin playing for years and needed an excuse to convince me to give it up. 
Is there anything special about the particular viola you play?
My current viola belongs to my college professor, and is over 300 years old! I like to call this viola my "Luck Fairy". I have owned this viola for just one year, but I feel like I have been playing on it for much longer. I basically didn't need any time to get used to playing on it. I was able to play it smoothly and without any difficulties from day one. 
What is your favorite piece of music currently? Why?
My favorite piece of music is Tchaikovsky's Symphony No. 6. I have played this piece three times so far, and every experience was beautiful and unforgettable. When I listen to it from time to time I recall stories, pictures and people in my mind.

It is very special to me when I listen to or play a specific piece of music and I am able to relive memories.
What's something that people might not know about you?
I am very interested in cooking and watching tv programs about cooking. In order to update my personal menu I usually try to cook a new recipe every week! I am also very willing to try new and different kinds of cuisine.
Thanks, Li, and welcome to the orchestra! We're glad you're here, and will definitely offer ourselves as food tasters if you need someone to try your new recipes!