Spotlight on Mark Ortwein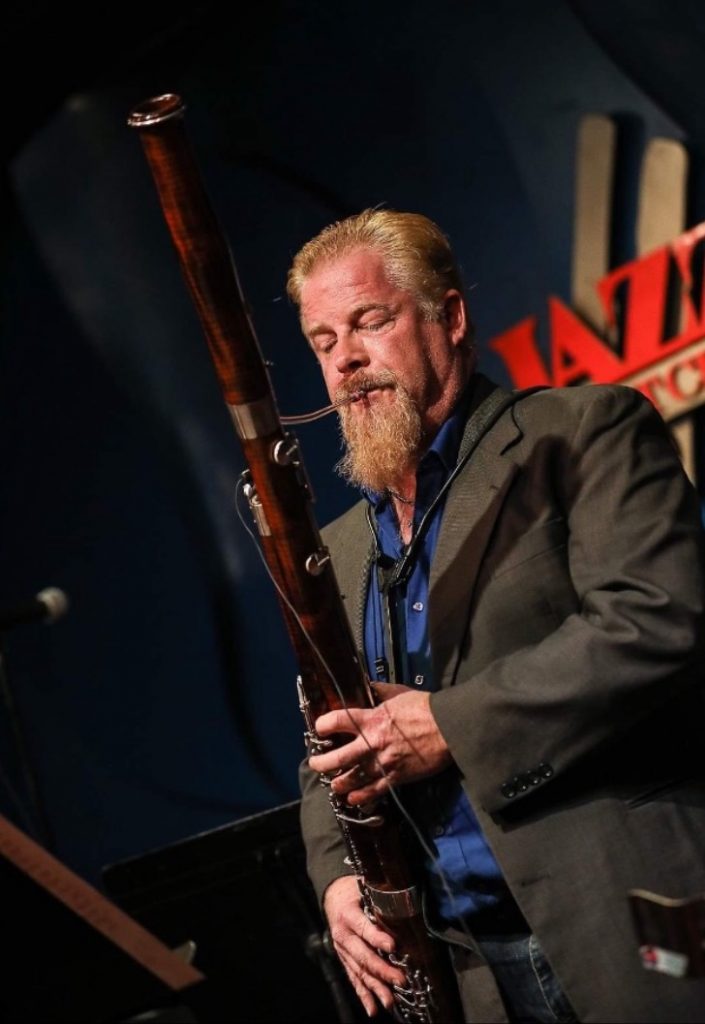 Mark Ortwein is one of those talented musicians who seems to be able to pick up any instrument and make it work, and he has been a permanent fixture of our bassoon section since 2002. Prior to joining the orchestra, Mark freelanced in Cincinnati, Los Angeles, Las Vegas, New York, Boston and New Orleans and held posts with United States Air Force Bands in Colorado and Riverside, CA.
Originally from Las Vegas, Mark studied at Loyola University in New Orleans, Boston University and the Cincinnati College-Conservatory of Music. We managed to track him down between gigs to shine the spotlight on him:
You play a LOT of instruments. How did you settle on bassoon (and all the others)?
I started on piano and recorder about eight years old. I went to a music camp in the summer before sixth grade and had my mind set on trumpet, but after trying all of the instruments, I picked saxophone. I added euphonium a year later.

During high school, the concert band performed a piece that had a bassoon solo, and I had been playing it on euphonium. But my band director (who played with people like Frank Sinatra and Wayne Newton at night and taught school during the day) suggested that I add bassoon (and later clarinet and flute) to the instruments I played. I went to a bassoon recital at UNLV and really loved the sound and quirkiness of the bassoon and started taking lessons soon after. It was a big advantage of growing up in Las Vegas to have a lot of good working musicians that I was able to study with in school. 
What kind of bassoon do you play?
I'm a Yamaha Artist, so all my saxophones, clarinets, flute and bassoon are Yamahas.  My current Yamaha Bassoon is the 19th one ever made and built in 1994, but I acquired it recently.  
Do you have a favorite piece of music?
That's always a really hard question, because we are always playing great music and I'm often surprised by a piece I had never played or heard before. I play a lot of different types of music as well, such as jazz, latin, funk, and rock. But I have to say Prokofiev's Romeo and Juliet ballet music is certainly one of my favorites! Such interesting harmonies and melodies – almost more of what a jazz composer would write, but certainly still classical in nature.  
Is there a moment on stage that stands out in your memory?
Another hard question! There are so many great and interesting moments that have happened in my varied performances. A funny one: when I was in the US Air Force Academy Band, we were playing a concert in a packed concert hall. I was up front playing the piccolo soli on Sousa's Stars and Stripes Forever with the three other flute players and the cummerbund of one of them slowly slid down to his ankles, hitting the bottom about when we finished. We walked back to our chairs and couldn't stop laughing.
What's something that people won't know about you?
I played a lot of sports when I was younger including table tennis, basketball, golf, tennis, BMX bike racing, and racquetball. Time to get back to some of these activities!