Spotlight on Michelle Black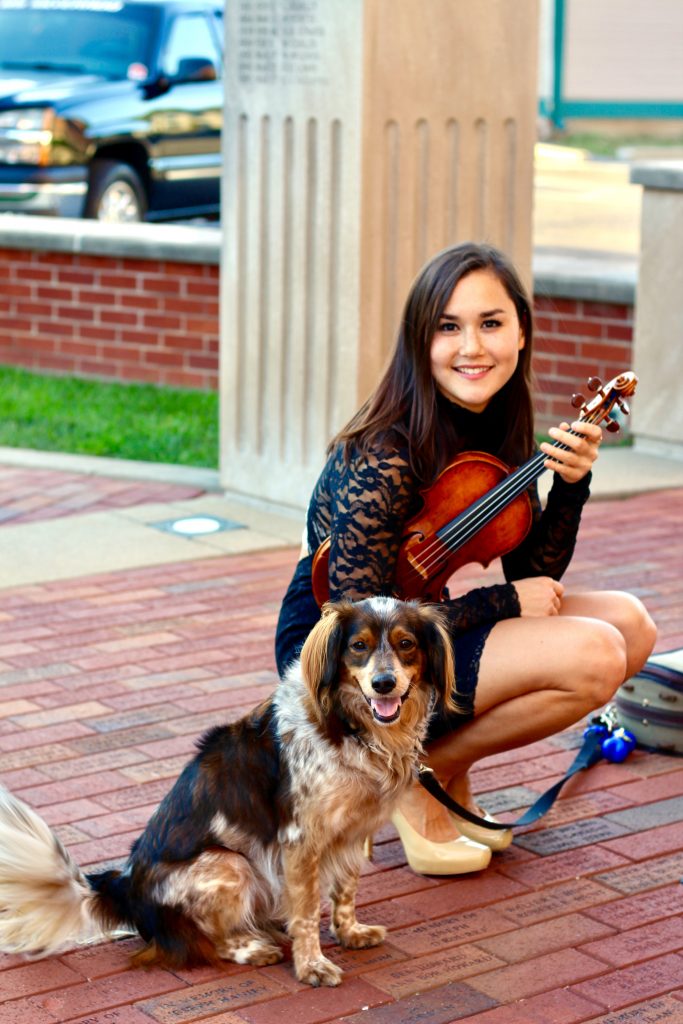 Michelle Black grew up in Dallas, Texas and studied at the University of Southern California, the Cleveland Institute of Music, and Rice University before joining the ISO in 2017.
How long have you been playing violin?
I actually started playing the piano from the moment I could hold myself upright. My mom was my piano teacher, and because I would always hear her students during their lessons in our music room, I would learn all the music by ear. One day my mom figured out I wasn't reading the notes, and this made her so frustrated that she made me "relearn" everything from the very basics. That was frustrating for me so I quit.

I think my mom really wanted me to be musical, so one day, at age six, during my bath, she asked if I wanted to play violin. I wasn't interested at the time but am so grateful today that she was so persistent. She would always practice with me growing up and would sit through my Suzuki lessons so she could help me at home. Little did she know violin would become my end game. I remember it all too well, and I owe it all to her and my teachers, of course!
What kind of violin do you play?
I play a 2009 Eric Benning, which is a Balestrieri copy. My teacher Henry Gronnier at USC was proactive in finding me a violin that was fit for my playing and set me up with this instrument that I fell in love with. He has a Benning violin himself, and it's something special to have an instrument by the same maker as my teacher.
Do you have a favorite piece of music?
My favorite piece right now is the fourth movement, "Urlicht," of Gustav Mahler's Symphony No. 2. I've loved it since playing it in orchestra at Rice. I'm not really sure why I feel so connected with this piece apart from its delicate and gorgeous sound. It's just one of those things that you connect with, like a musical soulmate! That's cheesy but all in all, I love all Mahler and Bach.
But does Mahler compare to Taylor Swift?
I LOVE TAYLOR SWIFT! My friend and fellow swiftie Sophia Cho and I had the opportunity to go see her Reputation Tour in Nashville and Indianapolis. It was my first time seeing her live after falling in love with her music after hearing "Teardrops on my Guitar" in high school after a melodramatic break up. The way she writes her lyrics is so relatable, and her attention to detail making sure everything is perfect inspires me to fine tune my violin playing in the same way. I could go on forever and always but I'd better stop. I'm just looking forward to the day I get to meet and collaborate with her!