Spotlight on Jennifer Greenlee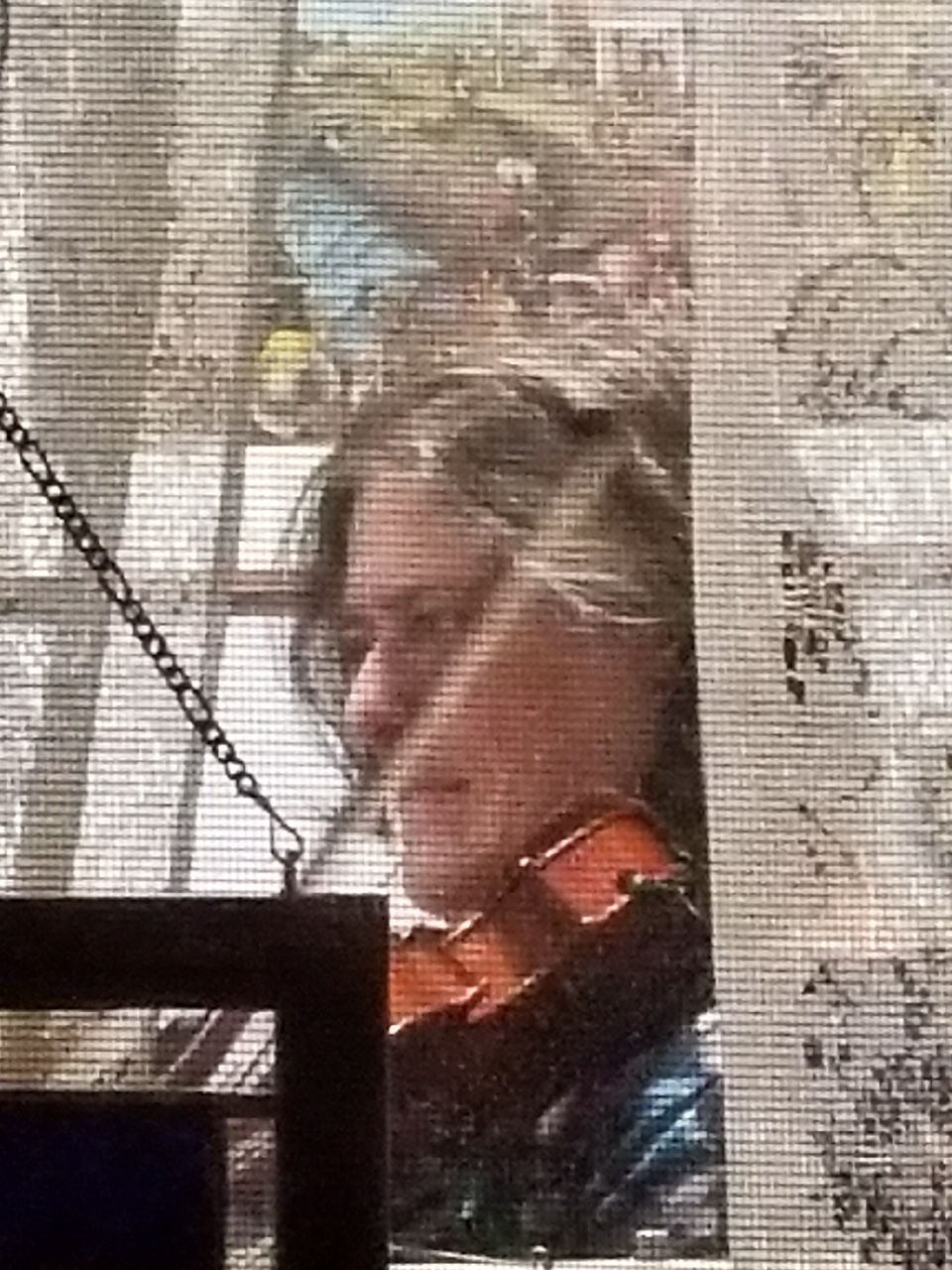 Violinist Jennifer Greenlee, whose parents were music students at DePauw University, was born in Greencastle, IN, but grew up in a suburb of Philadelphia. She completed her music studies at the Eastman School of Music, but felt burned out upon graduation and returned home for a little while.
Eventually, Jennifer's grandmother "kicked her into gear," encouraging her to take an audition for the Delaware Symphony Orchestra, which she won! This kicked off a freelancing career, which led to a one-year position in the North Carolina Symphony and finally a permanent position here in Indianapolis in 1997, just down the road from where it all started.
Jennifer is a permanent member of our first violin section, but has been temporarily playing as Assistant Principal second violin for the past few years. We caught up with her in June for this interview:
Is there a specific reason that you became a musician?
My parents' families were very musical, with many of my aunts and uncles in music careers, so I was surrounded by music and musicians from birth. I'm pretty sure genetically speaking I would have had to be either a musician or an engineer, but I wasn't as good at math, so music it was!
And your grandmother was especially instrumental in your musical development?
Yes, my grandmother was manager for a quartet called "Strings for Schools", and she would tote me along with her to their performances. The music they played spoke to me, and when I was about to turn 7, I asked for violin lessons for my birthday.

From there, I had a love/hate relationship with the violin—I loved playing but hated practicing. Now, as I get older, I am learning to love practicing more. It feels like the place where I am utterly myself.
Do you have a favorite piece of music?

It's so hard to nail down one piece—I love so many. Bach's Well-Tempered Clavier has so many amazing harmonies. Prokofiev's 5th symphony and his Romeo and Juliet explore the vastness of human emotion. Respighi's Pines of the Appian Way makes my hair stand on end.

What's the most exciting thing that has happened to you on stage?
There are a few: I had a pretty amazing experience when John Williams conducted us in 2018. His tempi and the way he shaped the phrases were eye-opening.

When the ISO accompanied Clara-Jumi Kang's Beethoven concerto in the IVCI finals in 2010, she brought the orchestra on an intense musical journey. It felt like we had given birth to something amazing together.

On the lighter side, one time in another orchestra the conductor's heavy gold cuff link flew off and hit me during a concert—good times.
What's something that people might not know about you?
I'm fascinated by language and its origins. I took Latin for 6 years in high school and studied French, Italian, and German for one year each in college. I love wordplay and puns (much to my husband's chagrin) and do crossword puzzles to relax. 

Oh, I can touch my nose with my tongue which is totally useless, but a skill, nonetheless.