Spotlight on Sam Rothstein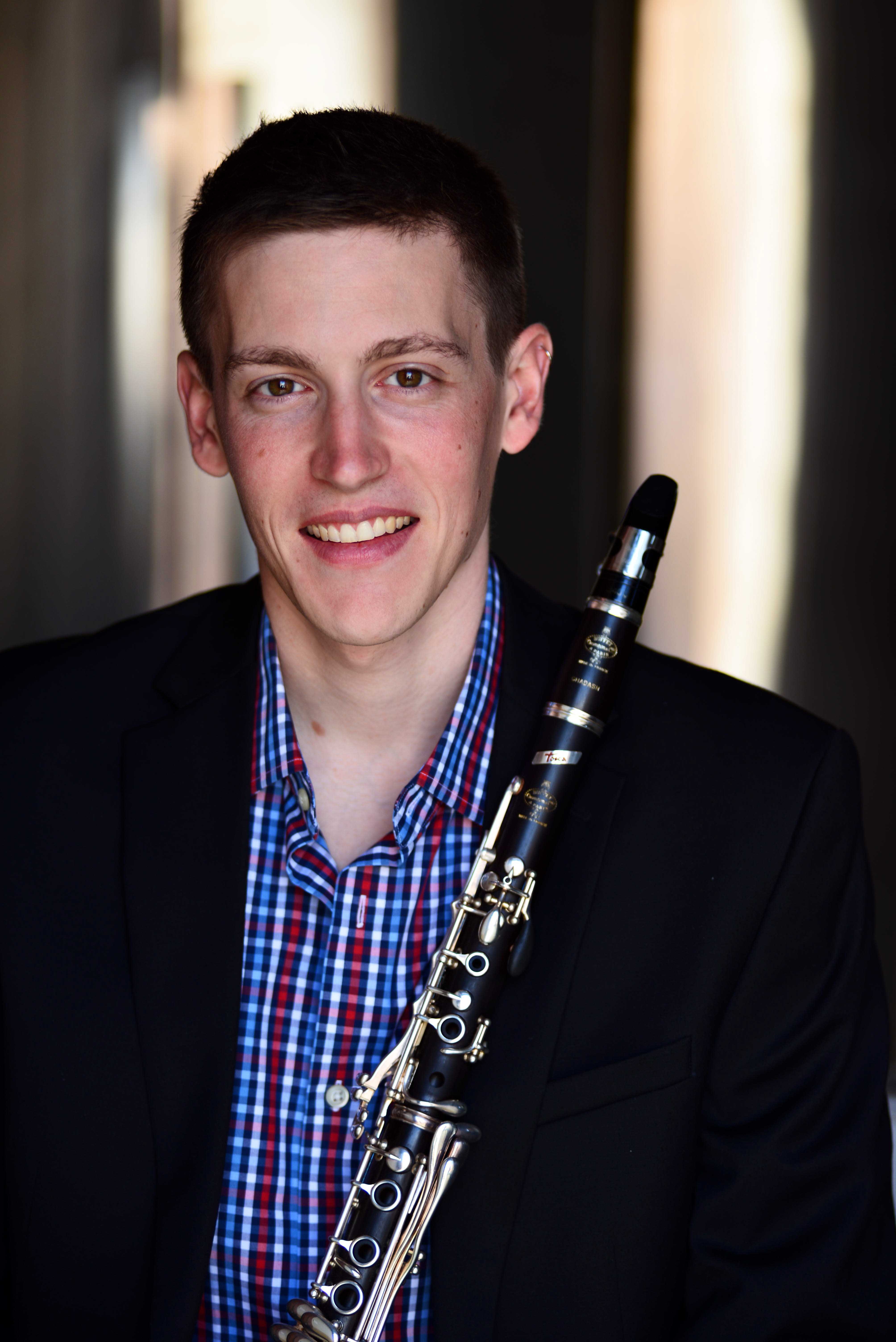 Sam Rothstein grew up in the northern suburbs of Chicago before earning his bachelor's degree at Northwestern University. After graduating, Sam began playing in the touring company of Les Miserables, eventually moving back to play in the Civic Orchestra of Chicago. After finishing his time in Civic, he played briefly in the Richmond Symphony Orchestra in Virginia before winning his position as Assistant Principal and Bass Clarinet in the ISO in 2015.
Why did you pick Clarinet in the first place?
Growing up, instead of watching TV, my father enjoyed (and still enjoys) listening to his stereo system. One of my favorite things to do was to sit and listen to music with him. He had albums from all different genres of music, and one of my favorite CD's featured the Benny Goodman trio. I received my first clarinet from my parents on my tenth birthday. I started taking private lessons immediately and fell in love with the instrument, making music, and playing in ensembles.  
Is there anything specifically interesting about your current Clarinet?
Unlike most other wooden instruments, clarinets actually depreciate in value as they get older, because they are made out of a soft African blackwood called Granadilla which is very porous. Usually, clarinet players have to purchase a new set of instruments (both in the key of A and B-flat) every eight to ten years because the wood wears out and they sort of lose their magic, so to speak. This is all to say that usually clarinets aren't too special.

However, my current B-flat clarinet does have a very interesting story attached to it! I bought it as a Junior when I was at Northwestern, and it ended up cracking within a few months (this is very common for a new clarinet). I ended up shipping the instrument back to the factory to have them repair the crack, but instead of making it back to the factory, it somehow got lost in the mail!

It took almost 3 months and some clever emailing by my father to figure out that the shipping label had come off in transit, so it was sitting in a storage facility in Salt Lake City of all places. It eventually made it to the factory in Jacksonville and then finally back to me. Needless to say, make sure to insure your packages when shipping.
Do you have a favorite composer right now? Why?
Recently I have been listening to a lot of Rachmaninoff. I have found a deep emotional connection to his music and absolutely love performing it. In fact, my wife walked down the aisle to his Rhapsody on a Theme by Paganini at our wedding last summer.

I am very excited for our upcoming performances in June with Garrick Ohlsson where he will be performing all of the Piano Concertos in a single weekend. He is my favorite pianist and a brilliant interpreter of Rachmaninoff. It is sure to be an amazing weekend and a transformative experience. 
Do you have a favorite memory of something that happened on stage?
I was very fortunate to spend three summers learning and performing at the Tanglewood Music Center in Lenox, Massachusetts. I will never forget our performance of Mahler's first symphony with Christoph von Dohnányi conducting. The performance took place in the world famous Koussevitzky Music Shed for a crowd of over 10,000 people, and by the time we got through the last movement of the piece, there wasn't a dry eye in the orchestra. I'll remember the feeling I had during the ovation for the rest of my life.
What's something that people might not know about you?
I am a gigantic nerd. I love board games, card games, comic books, super heroes, you name it. If Ben Wyatt would think it is cool, I would too.

I've played games competitively since high school and since I never was good at sports, it filled that competitive void for me.Right now, my main focus is a Star Wars miniatures game that I play every Wednesday night at a local game store. (shout out to Hangar 19!).

I don't really hide this aspect of my life from people, because those that know me well know that gaming is and has always been a huge part of my life. However, it is certainly not a something that people know about me when they first get to know me. I'm incredibly fortunate to have an amazing wife who encourages me to explore my passions and interests, no matter how embarrassing they might be at times!