Spotlight on Conrad Jones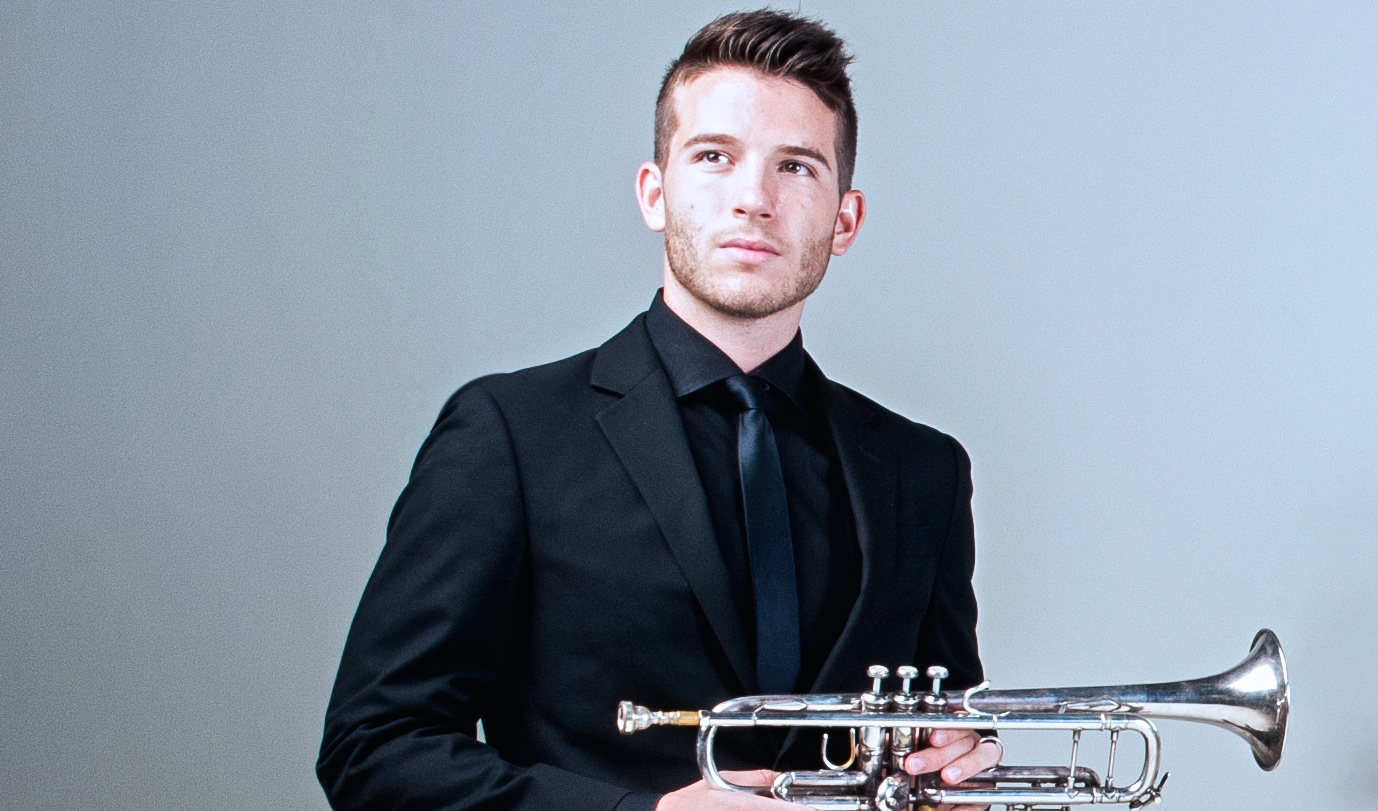 Conrad Jones, who plays principal trumpet in the ISO, grew up on Long Island, about an hour outside of New York City. He studied at the Cleveland Institute of Music and the Colburn School and played in the San Francisco Opera for a year before joining us here in Indiana.
We spoke with Conrad in January 2018. Here's what he had to say.
When did you start playing Trumpet?
I started at age 9 after playing cello for a bunch of years. I think I just really wanted to be in the band and didn't necessarily care which instrument I played. Trumpet is one of the more versatile instruments overall, so I'm super glad I stumbled onto it. I love getting to play a variety of styles! 
Is there any specific story to your current instrument?
Well, trumpets have been around for thousands of years and beyond the addition of vents (and then valves) between the late 1700's and early/mid 1800's, not a whole lot has changed… so there's not really a lot interesting about mine.
What are you listening to right now?
Currently have Gabriel Kahane's most recent record, Book of Travelers, in my player. Straight gutting.

What's the most memorable thing that's happened to you while performing?
I once played a Christmas concert where the trombonist next to me played the whole gig with a Big Mac in his tux jacket. The entire stage smelled like burgers for two full hours and no one had any clue why until he finally busted it out post-show and casually ate dinner. Probably one of those "had to be there" stories, but for whatever reason that's a moment that came to mind first.  
What's something that people might not know about you?
I really love spicy food and borderline hated classical music until I was about 16 years old. Definitely love it now though!
Wow, we're really glad you came around on the classical music, Conrad! Thanks for sitting down with us, and we look forward to hearing more from you in the orchestra.