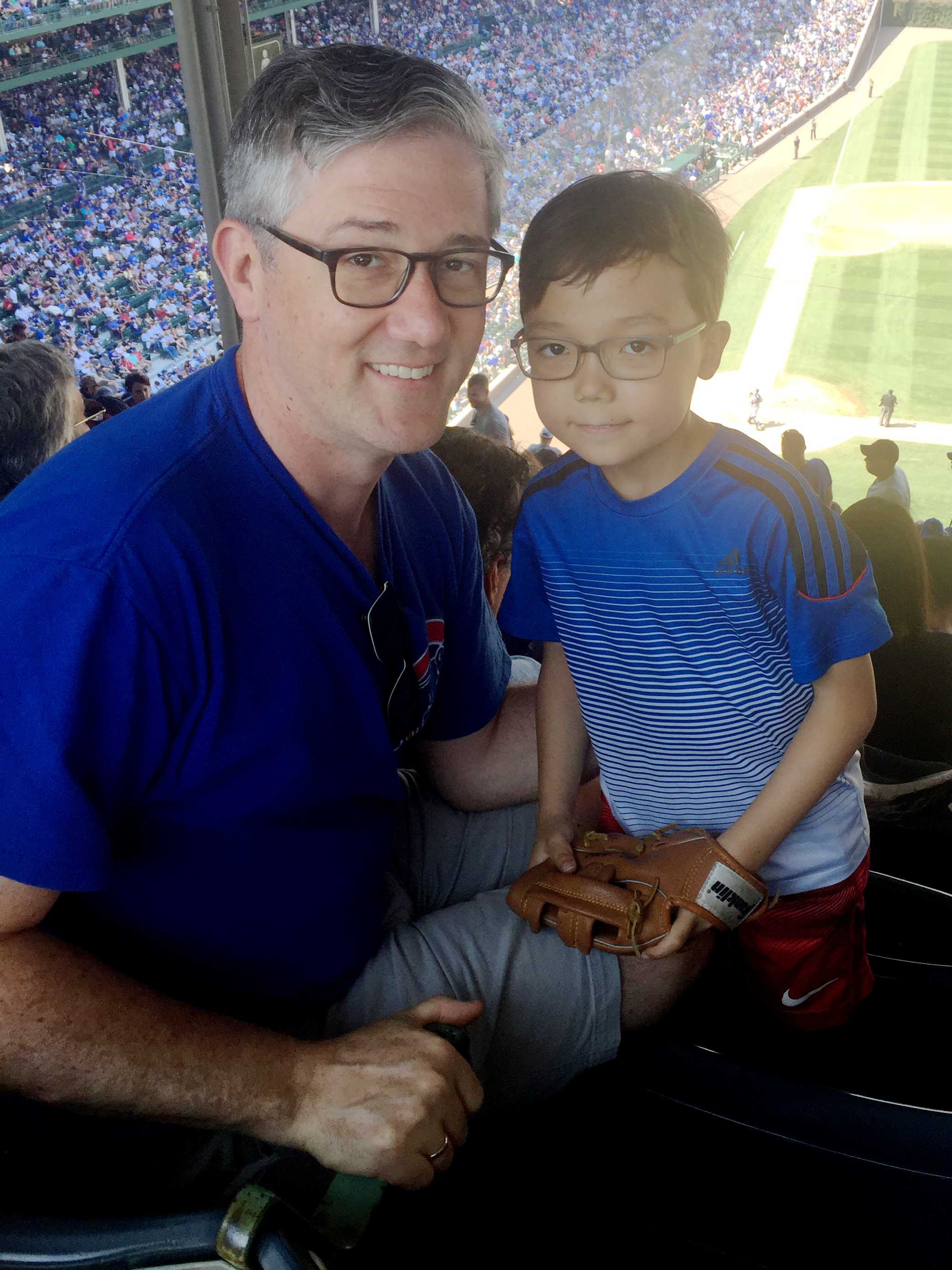 Brian Smith, a bassist and native hoosier grew up in Georgetown, Indiana, a small town just across the border from Louisville. Brian is a graduate of the Peabody Conservatory in Baltimore, MD where he studied with legendary bassist Hal Robinson.
We chatted with Brian in January about what it's like to play bass and how he ended up here instead of the golf green:
Why did you pick the bass?
I started playing bass in the 7th grade. I had just moved to a new school district, and thankfully the school required all students to take a music course. There were no musicians in my family to guide my choice between choir, band or orchestra so my intention was to take the general music appreciation course.

But I received a phone call from the school's new orchestra teacher, who was recruiting students to play in the fledgling orchestra. I was skeptical but eventually agreed to give it a shot. He put a bass in my hands during the first class and the rest is history.
Is there anything special about your current instrument?
I play on an English instrument attributed to the renowned maker Bernard Simon Fendt believed to have been made around 1830. I purchased the bass from the late Jane Little who was the longest serving member of the Atlanta Symphony with an amazing 71 year career! I feel very lucky to perform on such a fantastic instrument that has been played in orchestras around the world for nearly 200 years. 

Do you have a favorite piece of music?
This changes very often for me depending on what happens to be on my stand at the moment, but I always return to the works of Mahler and Strauss. They both wrote such satisfying bass parts to play and I love the storytelling style of both composers very much. It's very easy for me to imagine the characters and to get lost in the drama their music provides.
Is there a particularly memorable moment or performance that you remember?
When I was still a student, I was lucky to play from time to time with the Philadelphia Orchestra. Early on during my time working with the orchestra, I was asked to join them for a performance in New York at Carnegie Hall performing Beethoven's "Erioca" symphony with my teacher sitting in the principal chair. Playing in that environment, with such a great orchestra was a big boost to my confidence as a player and really helped to motivate me to end up in a place where I could perform like that all the time!
What do you do when you're not on stage?
I really love to play golf. For about half a second, I considered pursuing a professional career before heading off to conservatory. But a faulty putting stroke and a deep love for music sent me on a much different course!

Thanks for talking with us, Brian! Stay tuned for our next installment.