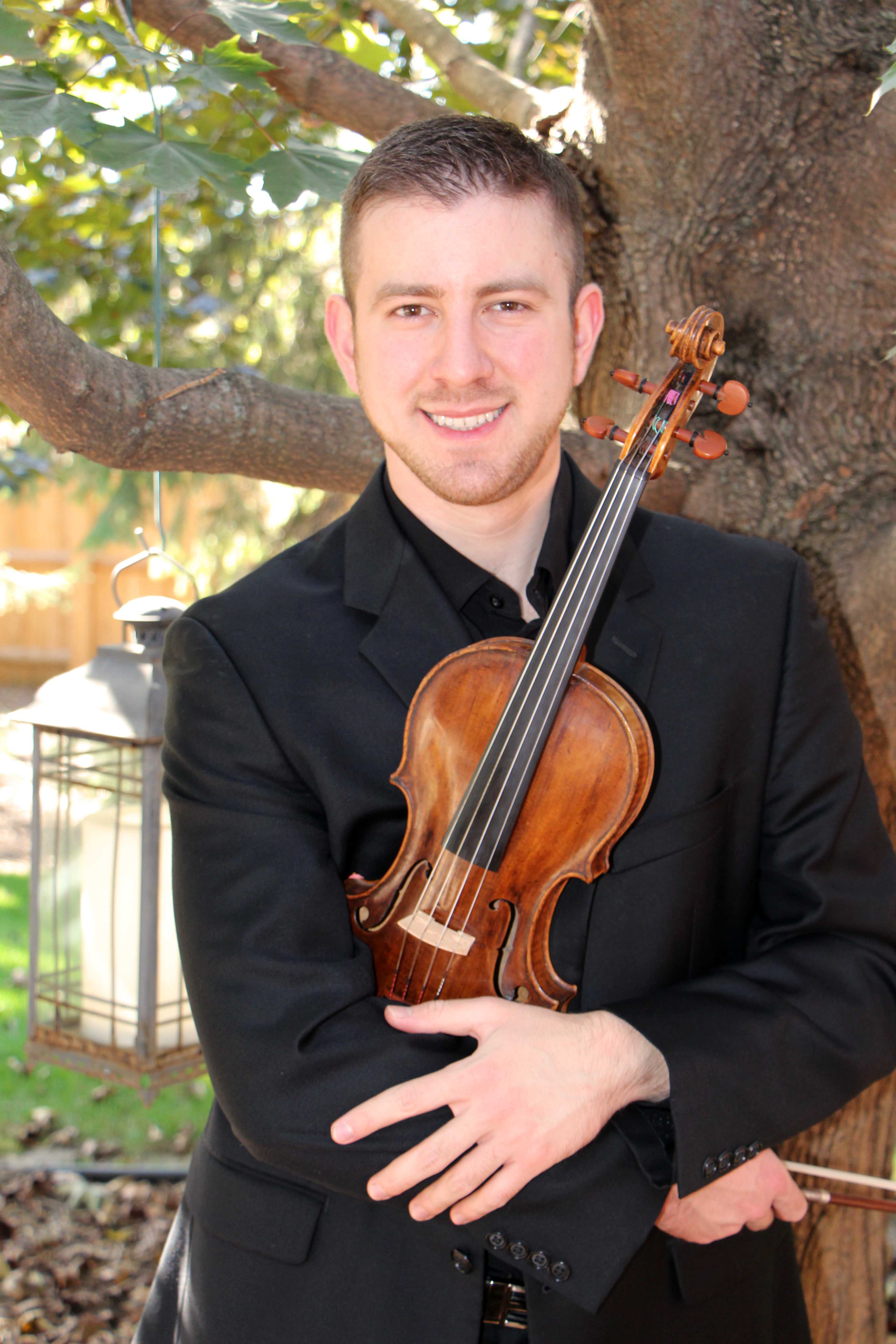 Born and raised outside of Chicago, Vincent Meklis began studying the violin at the Western Springs School of Talent Education and continued at the Music Institute of Chicago. His collegiate studies took him to the Thornton School of Music at the University of Southern California, the Chicago College of Performing Arts at Roosevelt University, and the Hochschule für Musik und Theater in Hamburg, Germany.
We asked Vincent to tell us more about himself as he joins us in the first violin section, and here's what he said:
Why did you decide to play violin?
When I was two years old, my parents bought my sister and me a set of building blocks, each with a letter of the alphabet on one side, and an object that begins with that letter on the other. I knew my name started with "V," so I asked my parents if I could play the violin, which was the object on the back of the "V" block. When they realized I was seriously asking to play the violin at age four, they found me the amazing music school where I began my studies. The violin felt like a puzzle, as I learned how all techniques and physical aspects fit together, but I fell in love with the music the more I was exposed to the repertoire.
What's your favorite piece of music?
If I had to pick one piece as my favorite, it would be Beethoven's Sixth Symphony, his "Pastoral" Symphony. I am always captivated by how masterfully Beethoven depicts the various feelings and images associated with the countryside. There is such a wide range of representations throughout the work: simple bird songs, a party with country folk, the shocking cracks of thunder. One of the most amazing things for me is how seamlessly and naturally Beethoven incorporates them all, transporting us into nature as we experience the symphony.
Is there anything memorable that's happened to you on stage?
A recent memory that was very special happened this past summer when I performed as concertmaster in Strauss's Ein Heldenleben at Tanglewood. Having the privilege to take on that leadership role in the orchestra along with the task of depicting Strauss's capricious wife in his amazing concertmaster solos was truly an experience I will never forget.
Do you have any specific process when digesting a piece of music?
After my initial research into the historical and cultural context of a piece of music, I also love to draw analogies from other disciplines or areas of life to give me inspiration in my music making. I might imagine the path of a baseball or the skillful maneuvering of a hockey player on ice when pacing the momentum of a particular phrase. I might imagine [Mr. Bean actor] Rowan Atkinson's hilarious timing to create a comical effect in music (probably one of the most difficult things for an instrumentalist to do). For me, these relationships are some of the most fascinating and fun aspects of being a musician.
What motivates you when you're performing?
I am very passionate about music, and my motivation for performing comes from my eagerness to share it with the audience. With each piece on a program, I feel like we have a unique and wonderful story to tell, and it is such a thrill and a joy to be a part of telling it.
Thanks for spending the time with us, Vincent. We're looking forward to hearing how Beethoven and Strauss might sound as hockey players!