June 24, 2023: Eagle Creek Greenway
June 24, 2023, INDIANAPOLIS: Musicians of the Indianapolis Symphony Orchestra spent the morning assisting the Pike Township Residents Association in painting the concrete barriers along the Eagle Creek Greenway on the West 56th Street Causeway at Eagle Creek Reservoir.
Pike Township Residents Association board member Edwin Locke enlisted the help of the Musicians of the Indianapolis Symphony Orchestra through ISO Principal Horn player Rob Danforth. In September 2020, following the furlough of musicians by the ISO, Danforth worked as a COVID-19 contact tracer for the Indiana Department of Health, where he was placed under the mentorship of Locke. The two developed a friendship, and under their leadership, suggested a partnership between the Musicians of the ISO and PTRA.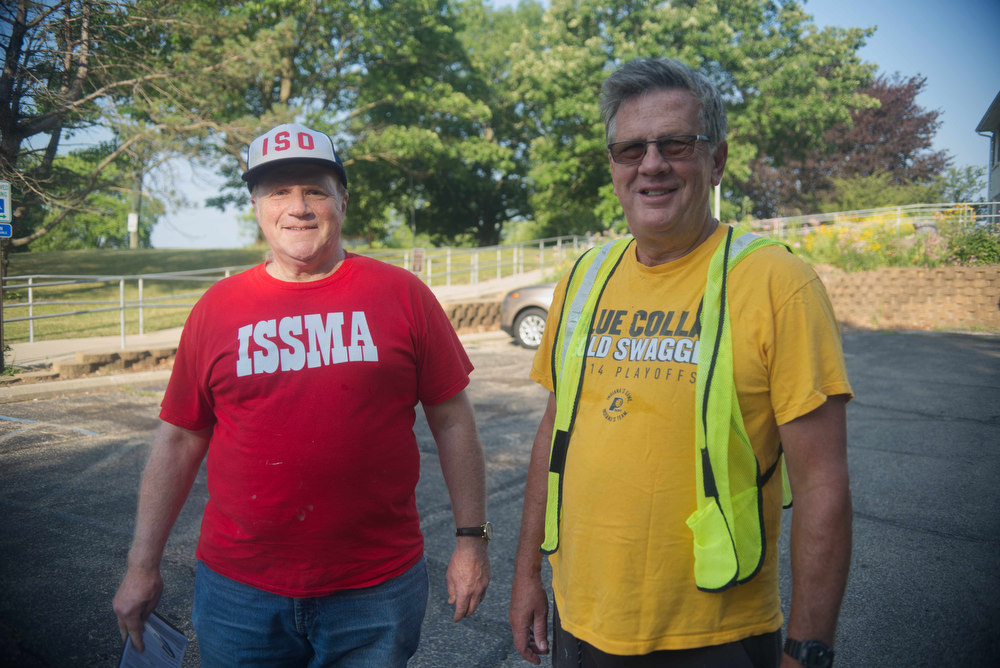 Musicians Mitchell Ballester (bass), Alison Chorn (acting percussion), Daniel Lewis (Second trumpet), Campbell MacDonald (acting Assistant Principal clarinet), Mike Muszynski (Second bassoon), and Bert Witzel (bass) joined Danforth, who also enlisted Assistant Principal horn player Rick Graef to join him in performing duets.
For media inquiries, please contact media@isomusicians.org.