COVID Diaries: Backyard String Orchestra
Violist Li Li, a fairly new member of our viola section runs a summer music academy that she founded in the Summer of 2019. When COVID threw the plans in doubt for this year, though, Li Li adapted to the situation in order to continue bringing music to her young academy members in her own backyard:
During our hiatus, most folks have used their backyards for leisure and planting vegetables. However, it occurred to me to use mine to host a free young string orchestra every Saturday afternoon in Carmel, gathering our community together with music and allowing our children, who have been schooling virtually, to gather and play music together (of course all social-distanced and masked).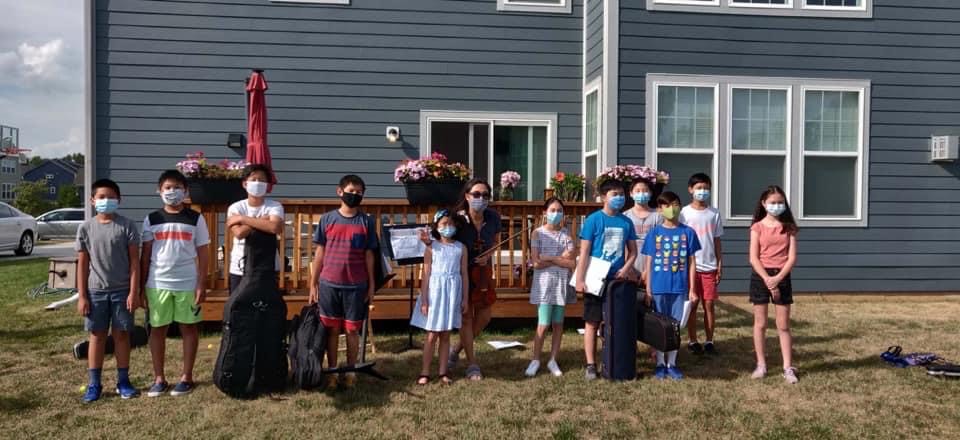 It has been a great and gratifying experience for me and, I think, for the children, ages 8 to 13. So far, we have tackled the Pachelbel Canon, Menuetto from Handel's Royal Fireworks Music, 2 of Bartok's "For Children" and the theme from "Star Wars."
Our audience? My neighbors and our children's parents, who applaud as loudly as any audience I can remember playing for!
The free string orchestra grew out of the Lily Music Academy Virtual Summer Program, which I founded in Summer 2019. The teaching academy also includes ISO members Ju-Fang Liu, Ingrid Fischer-Bellman and Ball State University viola professor Yufang Chen, offering young students private lessons, music theory and an introduction to classical music.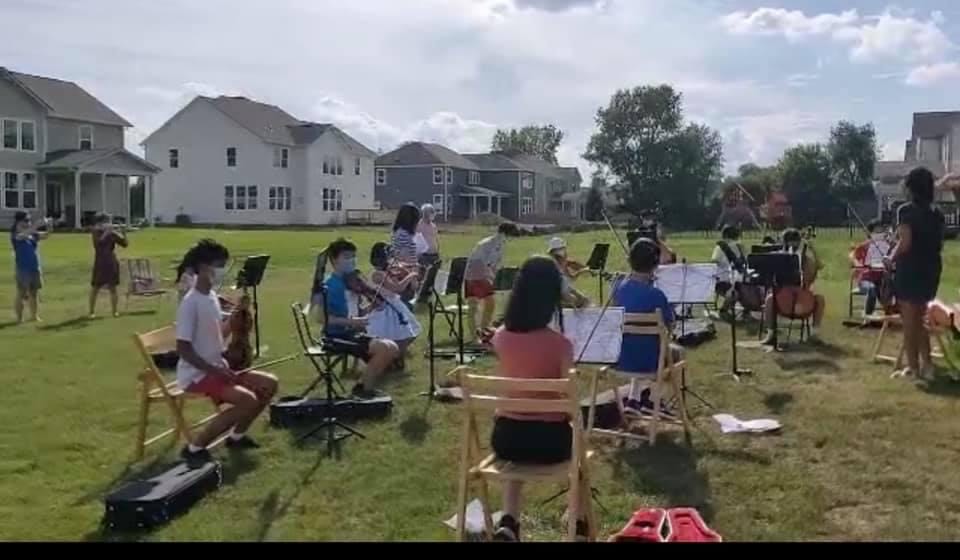 I miss playing with my colleagues in the ISO for our loyal audience terribly! The orchestra is such a vital and important part of our city, but not only because we bring great music to our audience: we represent how a diverse community can coexist, making beautiful music together.
Even in the midst of COVID, no one really exists by themselves. I want our kids to experience and understand this at a young age: that we live not just for ourselves, but for the community as a whole.