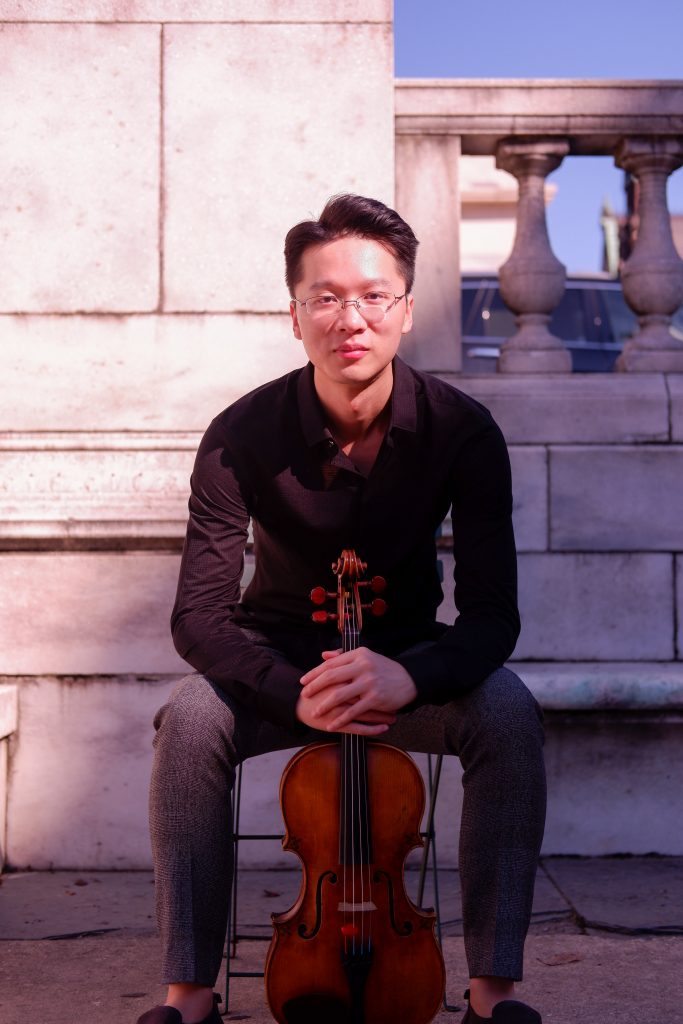 Lan Zhang is one of our newest violists, having joined the orchestra shortly after his successful audition in the Fall of 2019. Originally from Shanghai, China, he spent some time studying in Singapore before moving to Baltimore to receive his bachelor's degree and performance diploma from The Peabody Institute of Johns Hopkins University.
We sat down with Lan in early 2020 to learn some more about him:
When did you start playing viola and why did you pick it?
I was 14 years old. Before picking up viola, I played the violin as a hobby, but I switched to the viola because there was less competition, and I used that to my advantage to be admitted to a key senior high school, the Shanghai Nanyang Modal High School.
When did you start getting serious about the viola?
Actually, I never thought about taking the viola as a major or making a living playing it. The turning point happened in 2013, when I learned I wasn't accepted into the Wharton School of Business at the University of Pennsylvania. Unfortunately, I didn't have any backup schools to attend. Luckily, a friend of mine (who was a music student) suggested that I should try out at the audition held by several American music conservatories in Shanghai. I went to the audition and was accepted to the Peabody Institute. Under the guidance of my teachers Victoria Chiang and CJ Chang, I gradually saw my potential and passion for the viola. Now, I feel it is my destiny.
Is there any specific story to your current viola?
The viola I am using right now is a contemporary instrument made by Gabrielle Kundert in 2015. I started playing on it in 2017, when I acquired it from my teacher Victoria Chiang.
What is your favorite piece of music currently? Why?
Bach's music is my favorite. His music has no limit, and for me, he has a special combination between humanity and divinity, which becomes more and more difficult to find after the Renaissance.
Do you have a favorite memory of something that happened on stage?
The thing I appreciate and like most about performing on stage is to see my friends come to my recitals. The lives of different people intersecting in an interesting way through the music and the moments people share together is very meaningful to me.
What's something that people might not know about you?
I am a die-hard fan of Manchester United!