Happy new year from the Musicians of the Indianapolis Symphony Orchestra!
The 34th annual Yuletide celebration at the Indianapolis Symphony Orchestra featuring Frankie Moreno is in the books! The talented multi-instrumentalist and song-writer with six top-ten albums and an Emmy nomination joined Principal Pops Conductor Jack Everly as the orchestra welcomed the usual complement of singers, dancers, and entertainers to share the stage with us.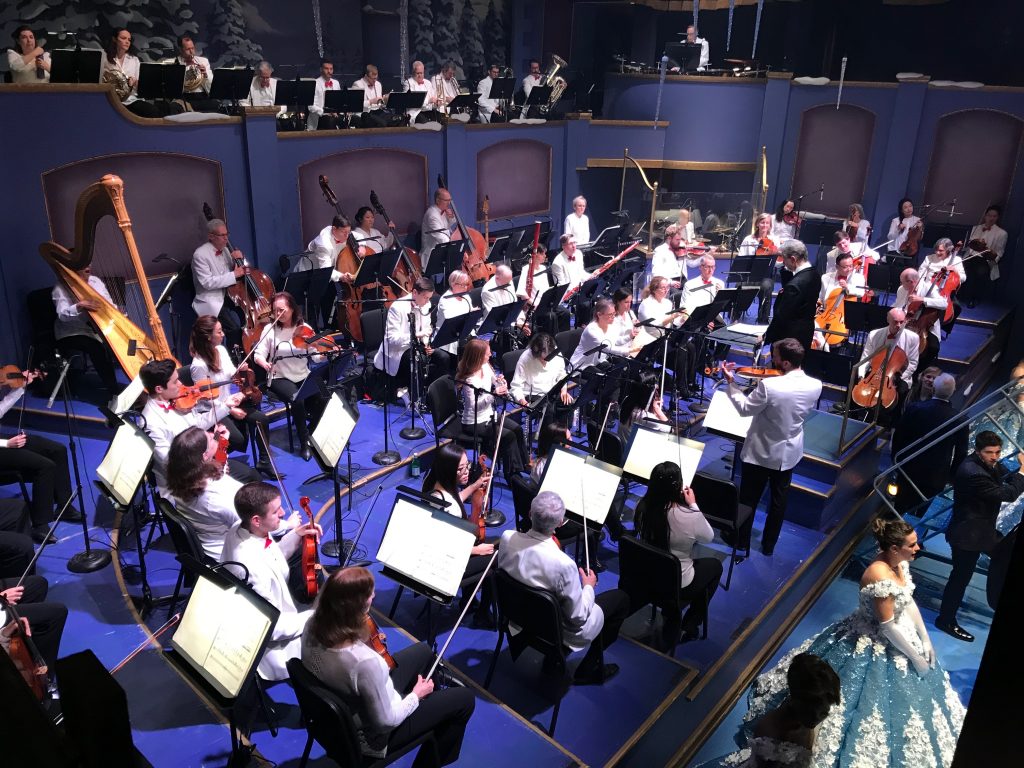 This year was especially meaningful to us, as two of our musicians, Conrad Jones, principal trumpet, and Sherry Hong, violin, both performed solo pieces at each performance. Conrad's Christmas Song and Sherry's I'll Be Home for Christmas were particularly moving this season.
We love being a part of an incredible cast and crew of singers, actors, dancers, acrobats, directors, stagehands, staff and so many others that make Yuletide possible. The energy in a Hilbert Circle Theater packed with audience members eager to see our performances is hard to beat. Yuletide is a cornerstone of the Indianapolis arts experience and we look forward to many more years of Yuletide performances to come!
---
We also wanted to take the opportunity this month to highlight the partnership between our musicians and Indianapolis Matinee Musicale.
A volunteer-run organization, IMM is the oldest music performance club in the United States, formed in 1877 and in continual operation ever since. Originally offering informal in-house concerts, over the decades it has become a professional, semi-professional, and scholarship organization that has awarded hundreds of thousands of dollars in prizes at its pre-college and college competitions over the last fifty years.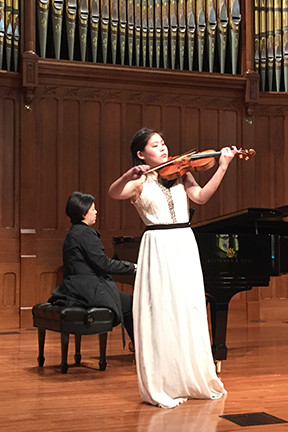 IMM presents twelve student recitals each year, two professional recitals, two Choral Ensemble concerts, and two scholarship competitions, the venues for which are provided via donation. IMM gratefully acknowledges Piano Solutions in Carmel, and Butler University, for the use of their performance spaces as well as Fairview Presbyterian Church for the use of its sanctuary and the Indiana Landmarks Center for donating a portion of its rental rate.
Nineteen current members of IMM are either currently or formerly affiliated with the Indianapolis Symphony Orchestra. These musicians are teachers whose students appear on IMM student recitals and performers who perform on IMM's Active Member Recitals.
The next Active Member Recital occurs on May 15, 2020 at 1 p.m. at Indiana Landmarks Center (1201 N. Central Avenue). The next choral ensemble concert is scheduled for May 8, 2020 at 1 p.m. at Fairview Presbyterian Church (4609 N. Capitol Avenue). Both of these events are open to the public and free of charge.
The Collegiate Scholarship Competition is also open to the public at no charge and will be held on February 15, 2020 at the Indiana Landmarks Center, starting at 9:00 a.m. Music students from Indiana's finest music schools and departments compete for prizes by performing ten-minute auditions. This year's instrumental judges include ISO musicians, Michelle Kang, Assistant Concertmaster, and Robert Danforth, Principal french horn.
IMM wants to thank the following ISO-affiliated musicians for their contributions:
Current ISO Musicians
Violist Theresa Langdon, president
Assistant Principal bassist Robert Goodlett, yearbook chairman
Violinist Barbara Agresti
Bassist Greg Dugan
Assistant Concertmaster Peter Vickery
Violinist Lisa Scott
Assistant Principal cellist Perry Scott
Substitute ISO Musicians
Violist Emilee Drumm, Facebook chair
Cellist Kurt Fowler (faculty Indiana State University)
Violinist Chin Mi Kim
Violinist Noelle Tretick-Gosling
Violinist Tarn Travers (concertmaster Indianapolis Chamber Orchestra and faculty DePauw University)
Retired ISO Musicians
Violist Eva Lieberman
Violinist Raye Pankratz
Violist Beverly Scott
Pianist Sylvia Scott
Pianist Zeyda Ruga Suzuki, wife of former concertmaster Hidetaro Suzuki, Honorable Life Member of IMM
Please visit IMM's website for further information: indymatmusicale.org or contact IMM President Theresa Langdon by e-mail at theresaelangdon@gmail.com.
---
This January we begin our year-long celebration of Ludwig Van Beethoven's 250th birthday with performances of his music throughout the entire 2020 calendar year. Over the course of three weeks in January, the orchestra will tackle the first five of Beethoven's symphonies as well as his Triple Concerto featuring principal cellist Austin Huntington.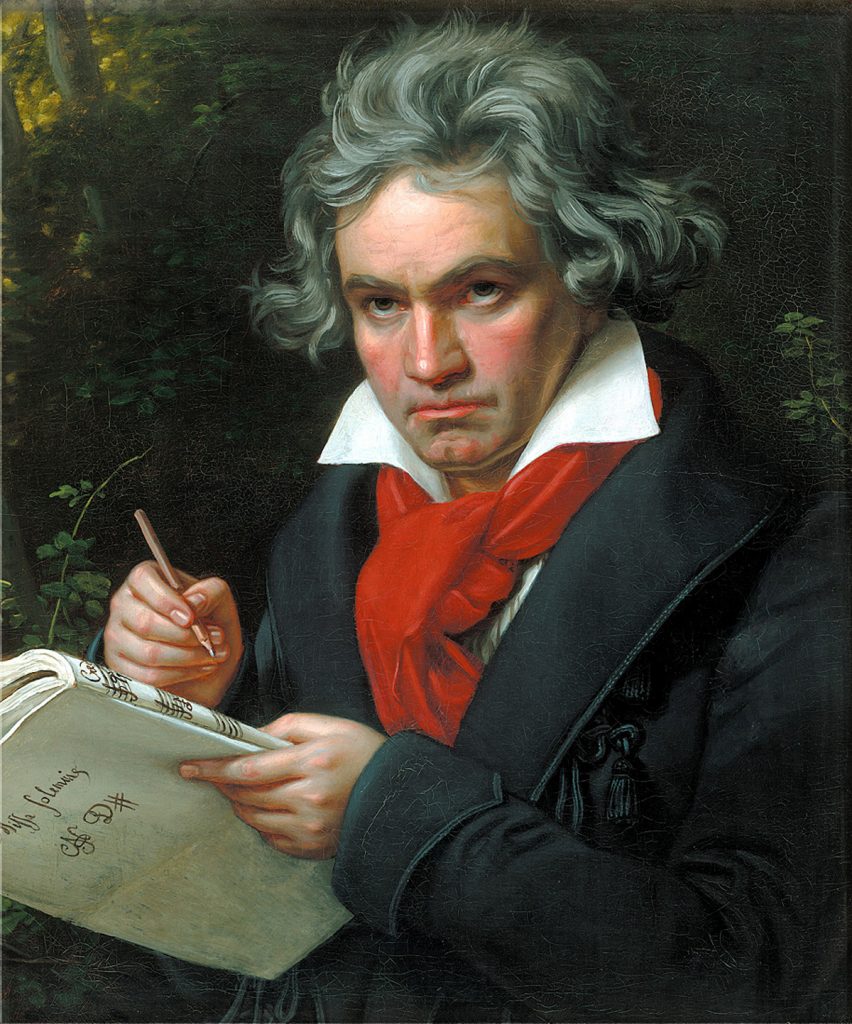 Since Beethoven challenged the status quo with a style of composition that was never heard before, the Indianapolis Symphony Orchestra has also chosen to commission a new work to be performed alongside every Beethoven symphony. We are thrilled to provide our audience members with an exciting and new musical experience! The composers featured in January are Nathaniel Stookey, Hannah Lash, Dejan Lazić, Huw Watkins, and Katherine Balch.
New works are always interesting, engaging, and challenging; there is generally no recording, so we end up hearing the piece for the first time when the orchestra gets together to rehearse. In order to be as prepared as we can be, we might have to practice a piece in a few different tempos so that when we get to the rehearsal, we will be ready for whatever Maestro Urbanski chooses.
Some of the pieces we will play also have "extended techniques," which are unconventional or non-traditional ways of performing on a musical instrument. These might include tapping on the instrument, playing screeching multiphonics, or otherwise creating sounds on the instrument that you might not normally expect to hear. This will be a fun challenge for us, and we hope it will also be fun for audience members to experience something new and exciting.
On top of all of this, our french horn and trumpet players will actually be performing some of the Beethoven symphonies on replicas of instruments that were used in Beethoven's time, which will make for a more natural and pure sound. Stay tuned on our facebook page for a preview of some of this playing, and we'll see you in the Hilbert for our Beethoven Festival!