Spotlight on Zachary Mowitz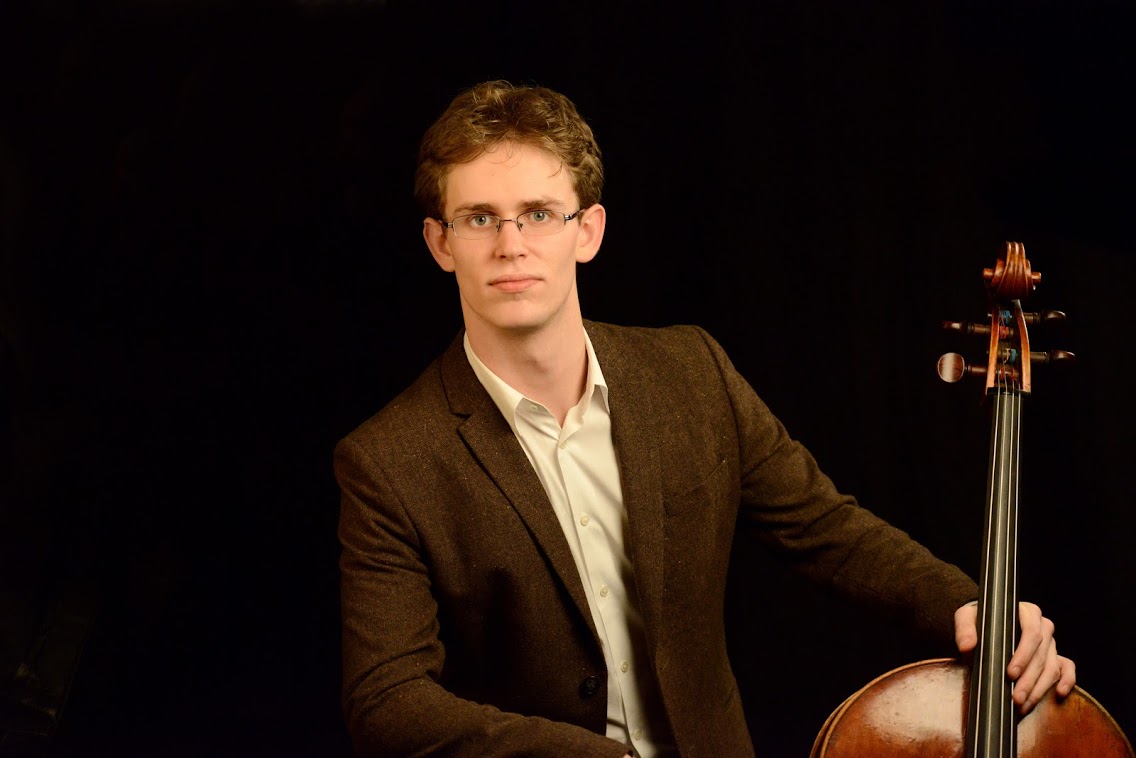 Cellist Zachary Mowitz is the last of our recent long-term subs to get the spotlight treatment. A recent graduate of the Curtis Institute of Music, Zachary grew up in Princeton, NJ. Zachary sat down with us in November 2018:
Why did you pick the cello?
When I was four-and-a-half, my dad picked the cello for me. He's a composer and had this vague hope that my brother (now a theoretical physicist, but also a fantastic violinist) and I would some day play a duet that he wrote. We've been trying to find a concert date for the last 18 years or so…
How did you find your current cello?

Just this summer in Leicester, UK, I found an old, unlabeled Italian instrument that is both quite striking and unique in appearance and has a warm, full tone.

I was traveling through the English countryside with a bassist friend of mine to try to find the best cello possible. He had assured me that I'd have much better luck there than in the U.S. at finding an affordable old instrument.

My friend happened upon a Facebook photo of a stunning cello posted by a bass restorer of all people. Even after having already tried probably nearly 100 cellos, we made the trek to try it out, and I knew the moment I played the first note it was the one! The restoration had only been finished a week or two before, so clearly it was meant to be.
Do you have a favorite piece of music?

My favorite piece of music is usually whatever I happen to be studying/performing at the moment. Recently, I think I'd have to say I fell in love with Bartok's violin concerto No. 2 because it has everything – beauty, fantasy, amazing humor, fantastic orchestration. Augustin Hadelich's performance may have had something to do with it, too.
Has anything really memorable happened to you while peforming?
Speaking of Bartok, one of my favorite memories came while playing his fifth string quartet at Curtis. I don't think I was ever more unsure of whether we could make it from beginning to end, partly because we hadn't really done so yet. Somehow we did that day. If you ask any graduate, they'll tell you the "Curtis Miracle" is real.
Do you have any interests outside of music?
I was very committed to tai chi for a year, and I'm hoping to take it back up soon.