Spotlight on Emily Owsinski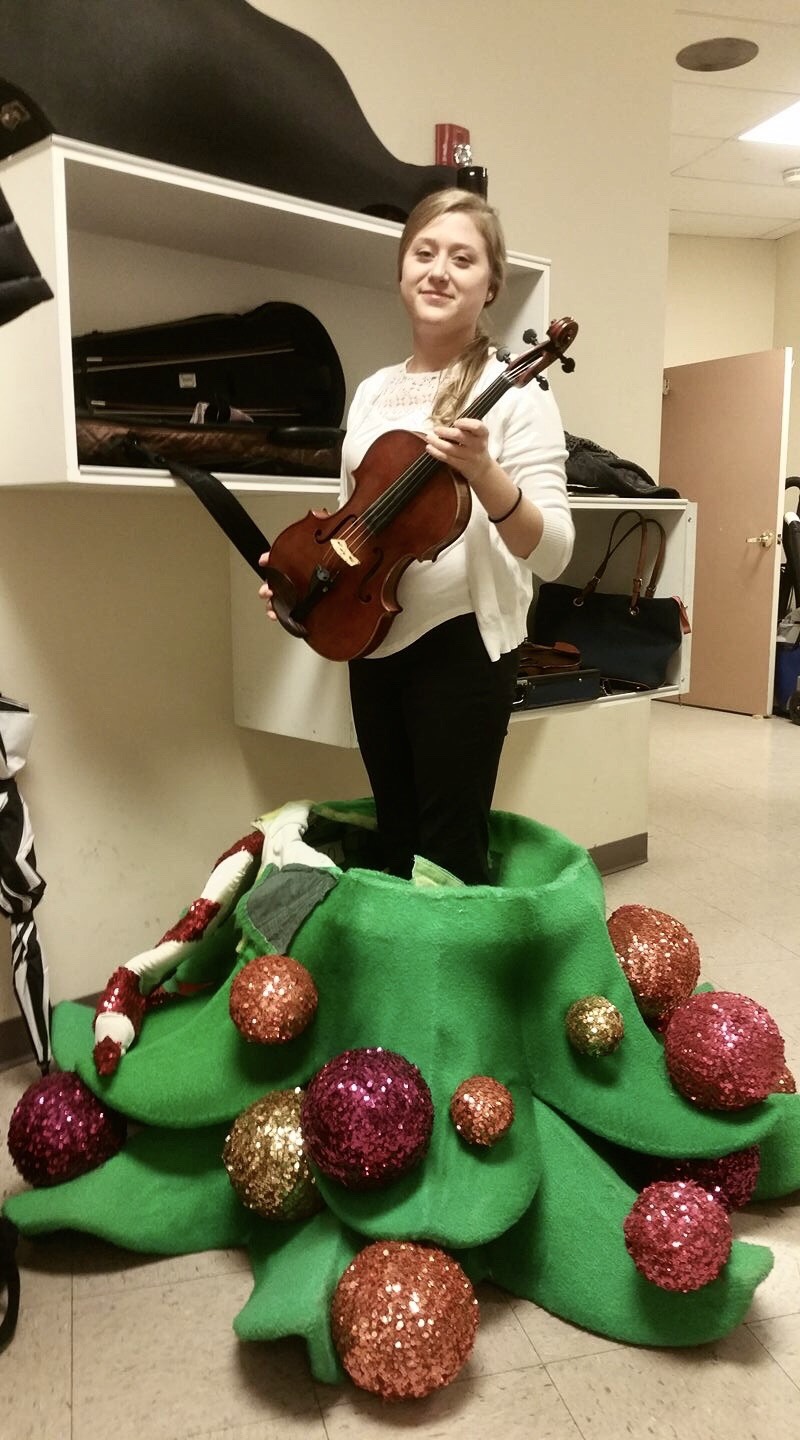 Violist Emily Owsinski, a native of Lititz, Pennsylvania, is no stranger to central Indiana, having studied at the Jacobs School of Music at Indiana University in Bloomington. She joins us this year as another of our long-term substitute musicians, having partially completed her master's degree at IU (in fact, she has one more recital to play in December to finish up). 
Emily was kind enough to sit down with us for another of our spotlight interviews:
Why did you pick viola?
Actually, I was forced to play viola instead of violin in a string quartet at a summer camp when I was 15. I was so upset that I called home in tears, but by the end of that summer I was a true closet violist. Still, it took me a few years to admit that I loved it.
What kind of viola do you play currently?

It's a modern instrument that was made by Wojciech Topa in Zakopane, Poland. The maker plays and sings in a popular Polish folk/rock band that I have since become a huge fan of.
Do you have a favorite piece of music right now?

No, I simply can't choose a favorite… I tend to get really attached to whatever piece I am working on at the time.

I'm really looking forward to playing Star Wars next week! You don't realize that there hundreds pages of good music in a movie like that (and that's just the viola part). It's thrilling to play an entire John Williams movie score. 
What do you like most about playing in orchestra?
It is truly incredible to work with such a large group of musicians towards one common goal, and to take on the role of just one moving part in the machinery that makes the music come to life. I enjoy playing the viola parts specifically because we get to play all of those juicy inner harmonies.
We recently found out that you like the band Radiohead.
Yes, I saw them for the first time this past summer. I rarely go to big rock concerts and I was afraid of being disappointed, but live music is so incredible! Always go see live music! When it's good, it changes you.
What else would you do if you didn't play viola?
Play violin. *Insert viola joke*

No, but seriously, if not music I would probably be doing some sort of social work.