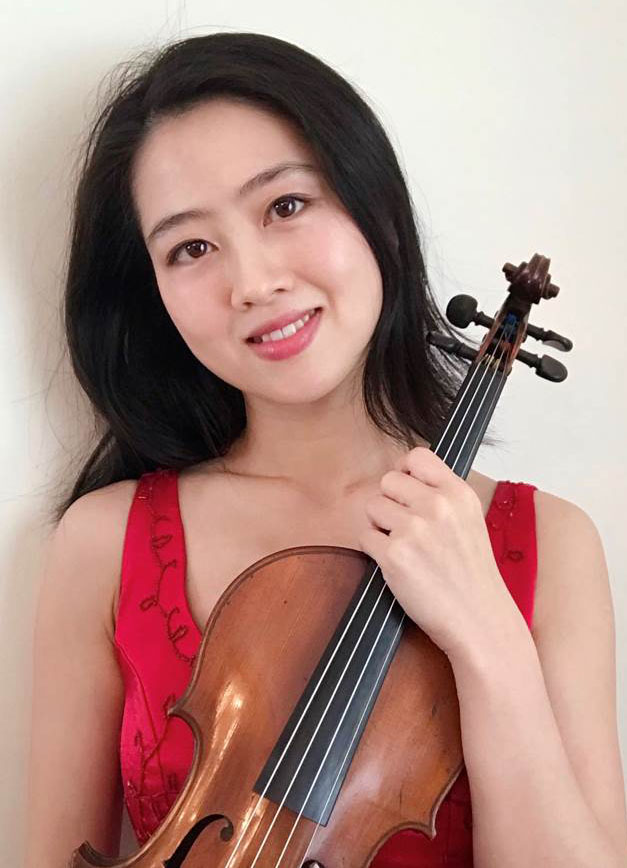 Violinist Wei Wei grew up in China, studying at the Tianjin Conservatory of Music before moving to the US to complete an artist diploma at Duquesne University in Pittsburgh. We sat down with her for another interview for our series:
Why did you pick the Violin?
At the age of 7, my elementary school asked each of us to pick an instrument, either piano or violin. I tried both, but the sound of the violin always attracted me the more. After a year, my violin teacher told my parents that I displayed a lot of potential so I chose it over the piano.
Do you have a favorite piece of music?
Scheherazade by Rimsky-Korsakov has always been one of my favorites. The music is so beautiful and dramatic, and the violin solo is one of the most challenging parts to play.
What's your most memorable on-stage moment?
In October 2012, I accompanied my husband on a European tour with the Pittsburgh Symphony. We had just gotten married, so we planned for the trip to be our honeymoon, but halfway through the tour one of the first violinists became sick. I was on the the substitute list, and I was asked to play for the remainder of the tour starting with a concert in Paris the following day. Luckily I had my violin with me and I had played the program before, which included Dvorak's New World Symphony. I only received the music two hours before the concert, and so choosing to play with barely any rehearsal time still felt like a very risky decision for me! The concert went very well, though, and I was so happy that I did a good job. I played for rest of the tour as well, but that first concert in Paris was still the most memorable one for me.
What do you like to do when you're not on stage?
I have always found gardening very relaxing. Every summer in Pittsburgh, I would grow vegetables in my backyard. I love to watch them grow, and I love to taste them even more!