Welcome Jung-Hsuan Rachel Ko!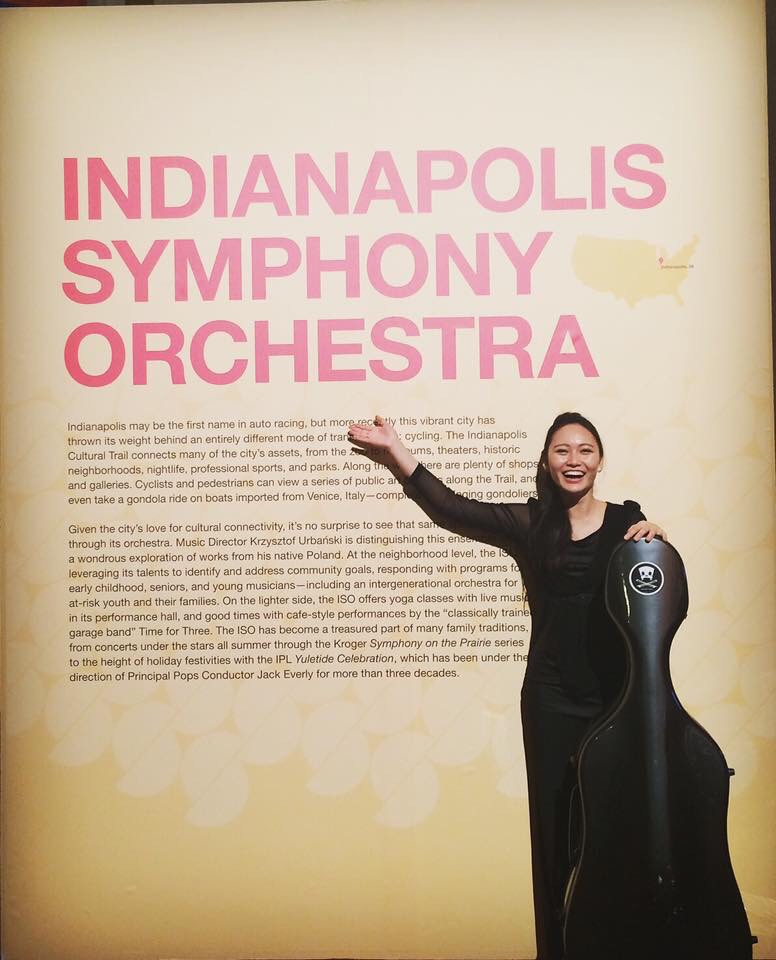 Since we are welcoming so many new musicians this year, we wanted to let everybody else get to know them as we do. So, we've been asking them to tell us a little bit who they are and where they're from.
First up is our new Assistant Principal Cellist, Jung-Hsuan Rachel Ko. Originally from Taiwan, she studied at the Manhattan School of Music, The Juilliard School, and New England Conservatory. Here's our interview with Rachel:
When did you start playing cello, and why did you pick it?
When I was eight years old, my music class asked all of the students to choose an instrument in order to form an orchestra. My mom suggested cello because she said I get to sit whenever I practice or perform — she knows I am lazy! It was very convincing so I listened to her, and that's how I started playing cello!
Is there any specific story to your current cello?
My hands are very small, so I feel more comfortable when playing on smaller cello. At one point, I tried a guadagnini model cello made by Andrew Carruthers and I liked it immediately.
What is your favorite piece of music currently?
Rachmaninov Symphony No. 2, 3rd movement. I have listened to it a lot recently. The piece just moves me deeply and makes me realize how lucky I am to have learned to play music and become a musician.
Do you have a favorite memory of something that happened on stage?
When I was little, I played in an youth orchestra for an outdoor concert in a park. It started to rain in the middle of the concert, but the audience didn't leave. They actually held up umbrellas for us so we could keep playing! I thought that was very sweet and touching.
What's something that people might not know about you?
I like swimming, cooking and taking naps! I also eat very slowly, but I can eat a lot.
Thanks for sitting down with us, Rachel! We're really happy to have you in the orchestra!