For this edition of the newsletter, we continue our dive into the audition process. We encourage you to read our February 2020 edition, as it explains a great deal of the actual process. In fact, if you'd like to keep up to date via email you can also click here to subscribe to our newsletter.
Last month, both Ivy Ringel and Kevin Lin described the audition process from the perspective of the candidate. But what about the people on the other side of the screen? The audition committee is selected months in advance of the audition, and there is quite a bit of preparation to do before the candidates show up for the audition rounds.
Second bassoonist Mike Muszynski served as chair of Ivy's Principal bassoon audition in February 2019, and we asked him to share some of his insights about the process preparing for that audition:
This audition was announced in the International Musician, the monthly journal of the American Federation of Musicians, in June 2018, at which point our main focus turned to creating a list of excerpts from orchestral bassoon parts to send to our potential candidates. We don't generally have standing excerpt lists here, so every audition is an opportunity to revisit the repertoire and decide what makes the best set of test pieces to help find a new colleague.

In the case of the Ivy's audition, the music library asked for the excerpt list as early as September 2018 so that they could create a booklet containing the precise sections of each piece that comprised each excerpt.

I tried to get my hands on as many recent principal bassoon excerpt lists as possible, and in the end, our excerpt list comprised the most commonly repeated excerpts. But we also added a couple more that were suggested to me by committees from other orchestras because they were particularly helpful in separating exceptional candidates from good ones.

About a week before the audition, the audition committee got together after a rehearsal to discuss which excerpts should be asked on each round and what specifically is challenging for the bassoonist in each one. I think we all wanted to make sure everyone was aware of some of the common pitfalls ahead of time. It helps to get everyone in the same mindset, and probably helps the first batch of candidates get the most fair hearing if the committee has some sense of shared vision ahead of time.

However, in the end, every person on the committee has his or her own perception and musical preferences, and our individual musical ideals tend to shape our judgements. The hope is that we will all coalesce on a winning candidate who plays well but also fits our collective musical vision. In the end you can only trust the process to provide the best chance for that person to shine on the audition day.

Thinking back on all this work, it's no wonder I was nervous listening to all these candidates! Ultimately, the final result has a lot to do with how people play over the course of a few days, no matter how much work the committee puts in ahead of time. Thankfully, we heard some great playing and ended up inviting Ivy to be our new colleague.
Thanks, Mike! We've found that people usually find it fascinating to hear how much work goes into the audition process ahead of the actual days of auditioning, and it sounds like that work really paid off.
But how exactly does the audition committee judge many candidates, all of whom are talented musicians? Assistant Principal oboist and english hornist Roger Roe, a 25-year veteran of the wind section (and also a member of Ivy's audition committee, as well as many others throughout the years) shared his process: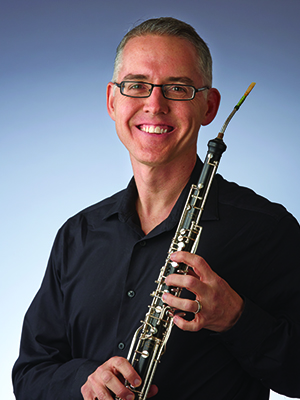 I have a pretty specific set of musical priorities in mind at all times. They inform the way I play, the way I teach, and even the way I warm up each day. In an audition I'm looking for a new colleague who fits in with those values. I want to find a player who makes me look forward to collaborating with them for the rest of my career.

But it also really helps when the entire audition committee discusses our musical values before we start the audition. There is no substitute for common purpose or shared commitment.

As a veteran of many auditions, both listening and playing, hearing some candidates can be simultaneously thrilling and heartbreaking. There is a specific kind of audition readiness that sorts itself out. Those who advance through rounds usually play with accuracy, musicianship and flair. But others risk too much or succumb to nerves or just aren't ready technically or musically.

At times, I will find myself voting for someone only because their playing touched me: a special turn of phrase, an exquisite taper or the perfect vibrato. Sometimes I know there is a good chance they won't get enough votes to advance or to win, but I want to give them credit for risking their hearts so openly and vulnerably in this seemingly cutthroat competitive context.

I often send comments to those people afterwards to send them a note of encouragement. When I got that kind of validation from professionals while I was auditioning it meant the world to me — it helped me keep going.

In the end, if we have done our jobs well, we are left with a handful of excellent players, and we must sort gemstones, one from another. In many auditions, I vote for the candidate who makes me cry. Singing bassoon playing that makes me imagine I'm listening to a great tenor, high floating soft oboe notes, or an aching pull in a clarinet line — these are the things that take my breath away and help me imagine playing happily with this person.

By the end of the process, I have spent several days rooting for many of the candidates. It is a pleasure to hear the last few superstars show their very best, imagining a future making music with them…then I vote with my heart.
Roger, thank you for communicating so eloquently the difficulty of picking the best candidate out of so many good players. We love to hear the way your journey to decide is so personal, yet becomes a shared vision with your colleagues.
Last month, we also discussed briefly the Concertmaster audition, the final audition round of which is also the only audition round that the entire orchestra is invited to attend. Blake Schlabach, Acting Principal trombonist and Personnel Manager shared some of his thoughts with us shortly before Kevin Lin's final round: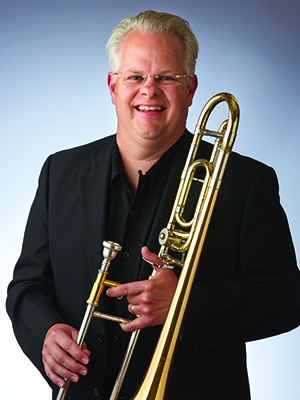 Being part of an audition at the ISO is always a special event, but being part of the Concertmaster audition is an unforgettable time.

So many things must come together to get to the point where you are listening to just one candidate for the position of Concertmaster. Along the way, things become so intensely laser-focused. Musical thoughts, phrases and ideas are launched right in front of you and your friends and colleagues during the process.

But a concertmaster audition is one of the few times when we all come together to witness greatness of thought, beauty and the musical threads that bind us together as one musical entity. The ability of one person to lead, solely by musical expression, words unimportant, is on display.

A truly great concertmaster creates the desire for all to follow, phrase by phrase, building repertoire through personal inspiration. Sometimes it feels far from logical, but it is alive with the possibility of discovering something new and fresh. The experience can be intoxicating, addicting, and very personal. And it's a great feeling to have the whole orchestra in attendance to share in that process.
The audition process is complex and stressful for committee and candidate alike, but we hope you have enjoyed these insights into what happens on both sides of the screen!
---
Recently a group of Musicians of the Indianapolis Symphony Orchestra volunteered at Gleaners Food Bank of Indiana. Gleaners' mission is to lead the fight against hunger in Indiana by distributing food to hungry Hoosiers through a network of over 250 partner agencies in 21 counties, including emergency food pantries, soup kitchens and shelters. We were excited to get a chance to help with Gleaners mission!
When we arrived we watched a short video on the reality of food insecurity for many people in Indiana which also explained how Gleaners operates and how they distribute food. Our task for the afternoon was to sort through a few massive boxes of Clif Bars, weigh them and place them in more manageable boxes. We took to our task with gusto! Bassoonist Mark Ortwein even got to operate the pallet jack. We ended up sorting and reorganizing two pallets of Clif Bars weighing in at 2100 pounds in total.
The volunteers were violinists Michelle Black and Peter Vickery, bassists Peter Hansen, Greg Dugan, Brian Smith and Bert Witzel, and Assistant Principal bassoonist and contrabassoonist Mark Ortwein.